Plantain Pancakes Recipe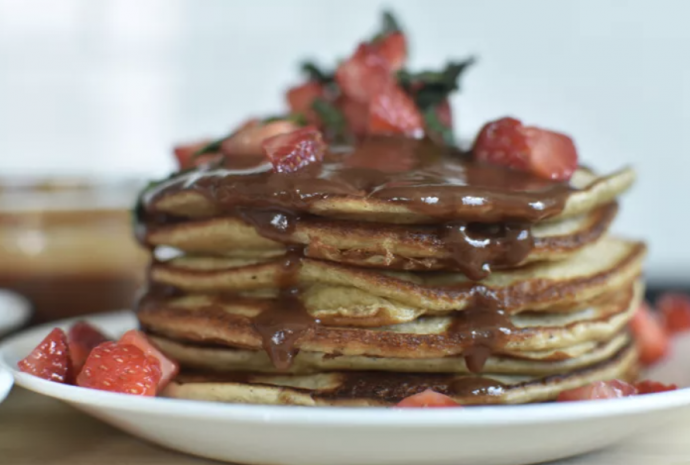 These sweet, fluffy plantain pancakes take well to warming spices and make a delicious addition to breakfast and brunch menus as well as delightful desserts.
The batter has no added sugar because of the sweetness of the ripe plantain—the riper they are, the sweeter and more tender the pancakes.
They are delicious with a chocolate sauce, but also work well with maple syrup or caster sugar—sprinkled over the top or a squeeze of lime or lemon juice.
Ingredients
For the Pancakes:
1 medium ripe plantain, soft with blackened skin
1 1/2 cups milk
1 large egg
1 tablespoon unsalted butter, browned, or oil
1 teaspoon vanilla extract
1 teaspoon ground ginger
1/2 teaspoon ground cardamom
1/4 teaspoon ground cinnamon
1 teaspoon baking powder
1/4 teaspoon sea salt
1 cup all-purpose flour, sifted
For Garnish:
1/2 cup chocolate sauce
1/2 cup strawberries, chopped
Fresh mint, chopped