Garlic Butter Chicken Bites (15-Minute Recipe!)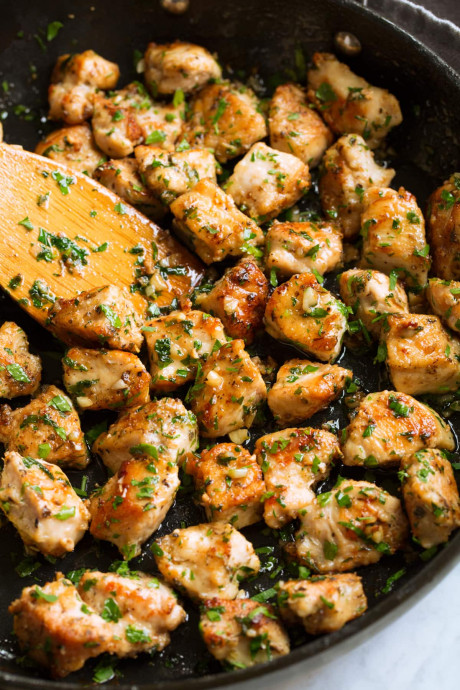 Garlic Butter Chicken Bites – the easiest 15 minute recipe that requires minimal prep and a few basic ingredients, yet it wows with flavor! A new weeknight dinner staple! Tender, juicy, bite size pieces of chicken breast are pan seared until beautifully golden brown and coated in a rich garlic and butter sauce. Does dinner get any better?
This is my something out of nothing dinner. You likely already have all of the ingredients on hand to make these and those that you don't can be swapped for other flavors. I keep chicken stocked in the freezer, garlic lasts for weeks and the parsley is one herb I use in almost anything. This is also my super lazy dinner. You'll love the quick prep and super fast cook time. A fool proof chicken recipe everyone can enjoy!
Ingredients:
1 1/4 lbs. boneless skinless chicken breasts, cut into 1 1/4-inch pieces
2 Tbsp all-purpose flour
1 1/2 tsp Italian seasoning
Salt and freshly ground black pepper
1 Tbsp olive oil
3 Tbsp unsalted butter, divided
1 1/2 Tbsp minced fresh garlic (4 cloves)
2 Tbsp finely chopped fresh parsley*