Valentine's Day Fudge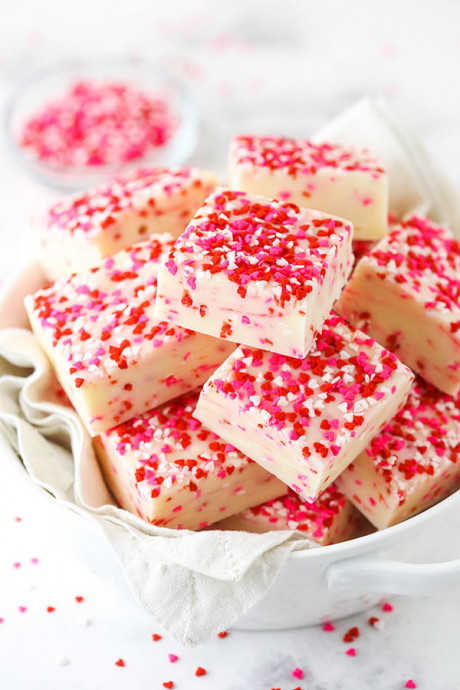 This Valentine's Day Fudge is made with only four ingredients! It's full of colorful pink, red and white sprinkles and makes an easy treat for sharing with your Valentine! Two of my favorite things about Valentine's day are the treats and all the pink. It should come as no surprise that I love sweets and I'm not ashamed of my love for pink things. This fudge couldn't be more perfect for those who love these things.
Plus, it couldn't be easier to make and it's so festive. Fudge is also easy to wrap up and gift. So if you're a fan of white chocolate, this is definitely perfect for you! This fudge should be stored in an air tight container, but is fine at either room temperature or in the fridge. You can keep it at room temperature for about a week and in the fridge for up to 2 weeks.
Ingredients:
3 3/4 cups (24oz) white chocolate chips
14 oz can sweetened condensed milk
1 tsp vanilla extract
1/2 cup sprinkles