Southern-Style Fried Shrimp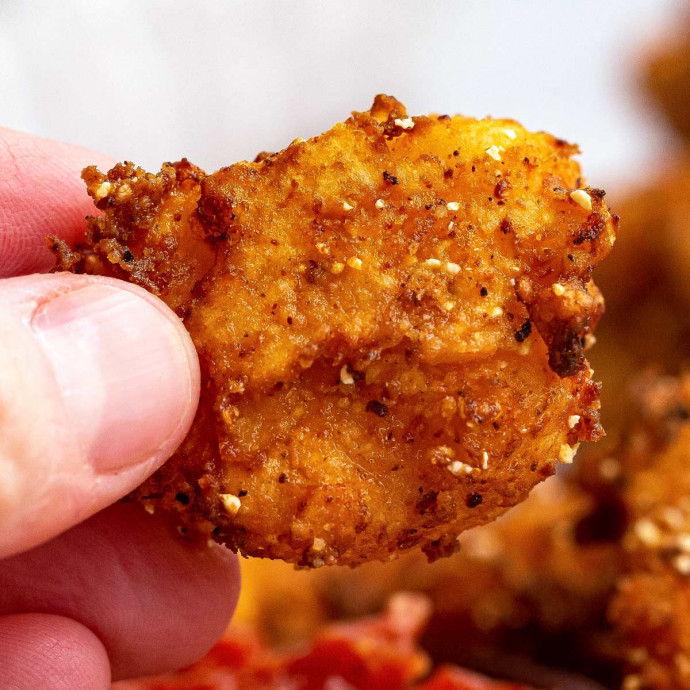 These Southern-Style Fried Shrimp are so juicy and tender, with the crispiest crust. Deep fried in a buttermilk and flour/cornmeal batter, they're perfect with cocktail sauce as an appetizer, or a fun dinner!
There's something very fantastic and delicious about fried food. Obviously it's an indulgence, and not something to enjoy every day, but as an occasional treat, it's amazing.
That ultra crispy outer coating combined with the juicy tender shrimp inside is a match made in heaven! This recipe is called Southern-style fried shrimp, because from what I can gather, it's a more southern-style breading, but I make no claims to its authenticity as a Southern food. This is just my take on a classic fried shrimp recipe! Adding the cornmeal to the breading mixture adds crunch and the faintest sweet flavor that goes so well with the slightly sweet flavor of the shrimp. Feel free to play around with the seasonings in this recipe. Leftover fried shrimp should be stored in an airtight container and eaten within 3-4 days. To reheat, bake in a preheated 350°F for 10-15 minutes. This should help it stay crispy during the reheating process.
Ingredients:
2 lbs. raw peeled and deveined shrimp with tails removed (medium size, roughly 40-50 count/lb)
1/2 tsp black pepper
1/2 tsp seafood seasoning
peanut oil for frying canola or vegetable oil are good substitutes
2 1/2 cups all purpose flour
1/2 cup yellow cornmeal finely ground
3 1/2 tsp baking powder
2 1/2 tsp seafood seasoning
1 tsp kosher salt
1/2 tsp garlic powder
1/2 tsp onion powder
1/2 tsp smoked paprika
1/4 tsp ground cumin
2 large eggs
1 1/2 cups buttermilk