Baileys Chocolate Chip Cookies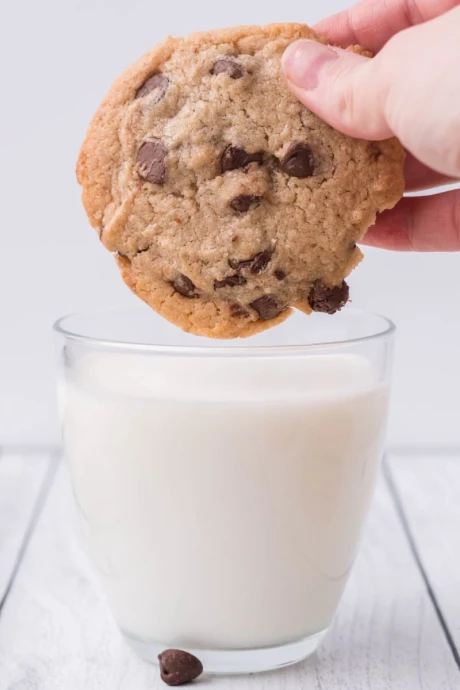 Baileys Chocolate Chip Cookies are delicious chocolate chip cookies with Baileys Irish Cream liqueur mixed in. These cookies don't taste like alcohol! They have a hint of the Baileys flavor in the baked cookie, but they're definitely not overwhelming with the Irish cream flavor. The texture of Baileys chocolate chip cookies is smooth and lightly chewy. They are not a cakey cookie. And they are sturdy enough for stacking.
Well, these are cookies that have alcohol in them, so if you don't want a cookie with alcohol in it then I suggest you try baking the regular chocolate chip cookies. If you want to go with a little bit different flavor, try using Kahlua in place of the Irish Cream liqueur.
Keep chocolate chip cookies stored in a covered container at room temperature for up to 3 days. If you would like to freeze the cookies, place them in a sealed container separating layers using wax paper. Cookies will stay fresh in the freezer for up to 3 months. Defrost at room temperature when the mood strikes to eat a Baileys Chocolate Chip Cookie!
Ingredients:
3½ cups all purpose flour
1 teaspoons salt
2 teaspoons cornstarch
½ teaspoon baking soda
1½ cups brown sugar
½ cup white sugar
1½ cups (3 sticks) salted butter, at room temperature
2 large eggs
2 teaspoons vanilla extract
¼ cup Baileys Irish Cream liqueur
2 cups good quality chocolate chips (or chopped chocolate)