Easy Cheese Danish Recipe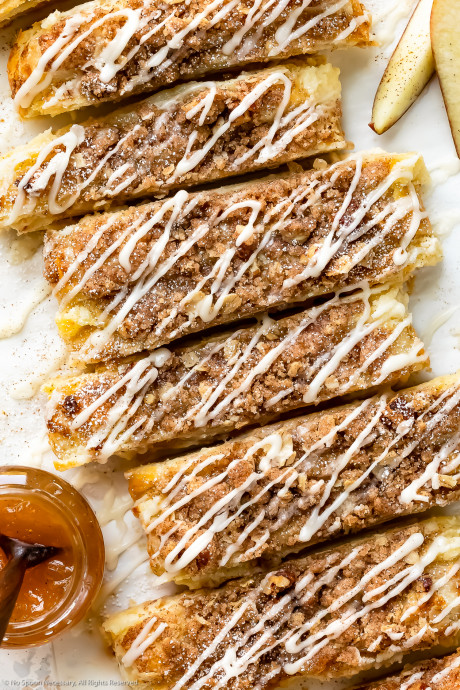 These cream cheese Danish pastries are SO quick and easy to make, yet taste like they came from a fancy bakery! The filling options are limitless: try apple jam, raspberry preserves, chocolate, nutella, fresh fruit or lemon curd to name a few! But, fair warning – between the layers of flaky, buttery puff pastry, rich cream cheese filling, glossy jam, crumbly streusel and sweet vanilla glaze – this danish braid is dangerously addictive and absolutely impossible to resist!
These jam-filled pastries are perfect for easy weekend baking, yet beautiful enough for a special holiday breakfast spread! Enjoy this bakery-style danish for breakfast, brunch, at snack time or even as a dessert! Homemade Danishes may seem intimidating at first glance, but trust me, this recipe is so simple even a beginner baker can master it in a flash!
Decadent, rich cream cheese and silky, fruity jam encased in buttery, flaky, pillowy-soft puff pastry. Braided and generously topped with soft crumbles of sweet pecan streusel and lovingly drizzled with a vanilla-kissed glaze. Honestly, this danish is so addictive!
Ingredients:
1 Box (2 sheets) Puff Pastry – thawed according to package instructions
1 large Egg + 2 tsp Cream, milk or water (Egg Wash)
2/3 Cup Jam or Preserves - DIVIDED
Streusel:
2 TBS EACH: All-Purpose Flour & Rolled Oats
2 TBS Pecans – coarsely chopped
2 TBS EACH: Granulated & Brown Sugar
1 tsp Ground Cinnamon
2 TBS Butter – cold & cubed
Cream Cheese Filling:
10 ounces Cream Cheese – softened to room temperature
½ Cup Granulated Sugar
1 large Egg Yolk
1 ½ tsp Pure Vanilla Extract
Glaze:
1 Cup Powdered Sugar
4 TBS Heavy Cream – or more as needed
½ tsp Vanilla Extract
Pinch Kosher Salt