Breakfast Pie With a Hash Brown Crust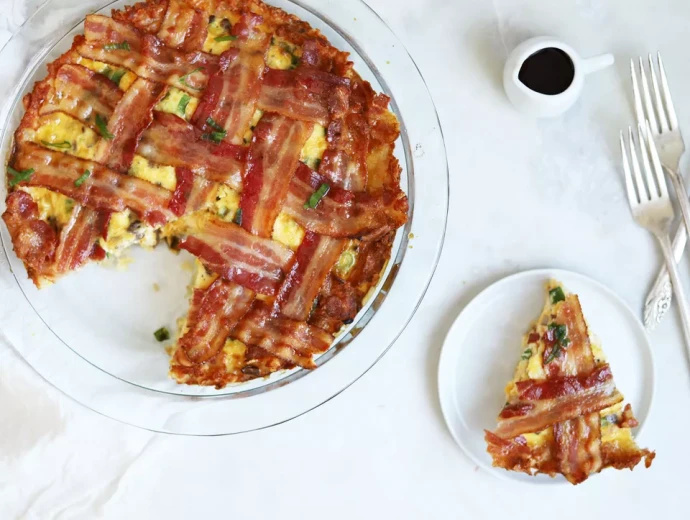 Breakfast pie is a complete breakfast in a pan that looks like an adorable lattice crust pie but is actually a savory quiche. A crispy hash brown crust is filled with mushrooms, cheddar cheese, and eggs and topped with crispy maple bacon for the perfect salty and sweet bite. It just so happens to be gluten-free, too.
Serve this delicious breakfast pie at your next brunch, shower, or use it to start off your Pi Day celebration right. It's perfect on its own, but you can serve a fruit salad or a spring salad on the side for a colorful meal.
Ingredients:
8 frozen hash brown patties (thawed)
10 slices bacon
1 tablespoon butter
1 cup mushrooms (diced)
1 teaspoon salt (divided)
1/2 teaspoon ground black pepper (divided)
6 eggs
1 cup whole milk
1 cup shredded cheddar cheese
1/4 cup scallions (chopped)
2 tablespoons maple syrup