The Best Avocado Toast with Egg Recipe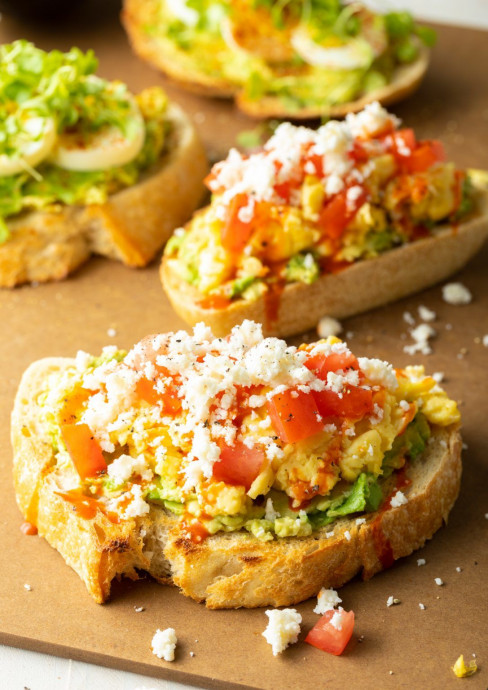 Best Avocado Toast with Egg – Take avocado toast to the next level by adding an egg and your favorite toppings! You'll love these easy tips and ideas to brighten your breakfast routine.
Chances are good, that if you've been on social media in the last couple of years, you've heard about (or tasted) Avocado Toast. This wonderfully basic dish is made by lightly toasting slices of bread and loading with sliced, or mashed, avocado. But why stop there??
There are so many ways to make this recipe. We love to add an egg and zesty toppings to make what's typically a simple meal seem special. In this post we share two unique topping suggestions to prepare avocado toast at home for a fresh and filling breakfast, brunch, lunch, or afternoon snack. These easy recipes are not only delicious, Avocado Toast with Egg is a great way to start your day with a balanced hearty meal. Give them a try the next time you need a tasty morning boost!
Ingredients:
For the Avocado Toast with Egg
4 thick slices bread country bread, sourdough, potato bread
1 ripe avocado
4 large eggs hard-boiled, scrambled, or fried
Avocado Toast Toppings Option 1
Micros greens
Lemon pepper
Cayenne pepper
Avocado Toast Toppings Option 2
Diced tomato
Cholula hot sauce
Queso fresco crumbled