Vegan Avocado Fritters with Cashew Hollandaise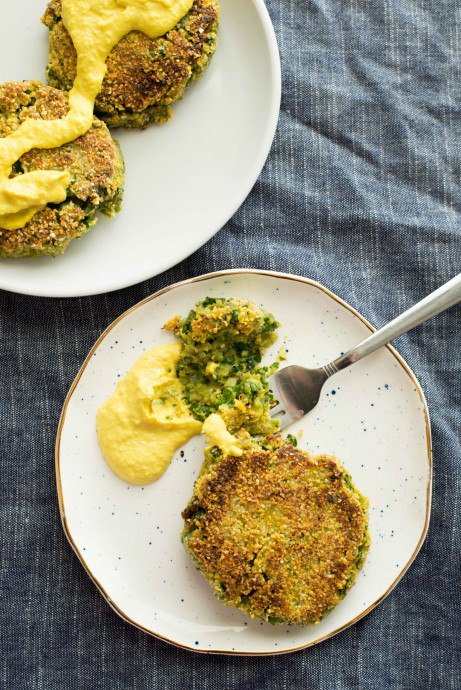 Hearty and vegan? Is it possible? Yes, of course! If avocado toast is already a linchpin of your morning routine, these fritters might give it some stiff competition. A leisurely morning works best for this recipe, since the fritters take a bit of time to assemble, but one bite and all the work is worth it. Perfect recipe, and it will leave you just as satisfied and nourished when you have the right group of ingredients and a few key recipes at your fingertips.
The fritters taste kind of like fried guacamole, thanks to the cilantro and lime, and the use of kale and quinoa is especially clever because they add both a leafy green and a protein source to your meal. Two fritters and a healthy dose of vegan cashew hollandaise are more than enough to keep you full through a workout and well past lunchtime.
Ingredients:
For the fritters:
1/2 cup quinoa, or 1 cup cooked
4 medium avocados
1 medium lime
3 1/2 ounces kale
1 medium jalapeño
1 bunch fresh cilantro
Salt
Freshly ground black pepper
1 cup polenta
Coconut oil
For the vegan hollandaise:
5 ounces raw cashews
3 tablespoons hot water, plus more for soaking the cashews
1/2 teaspoon ground turmeric
Juice of 1 medium lime
1 tablespoon olive oil
Salt