Roasted Rosemary Lemon Chicken Breasts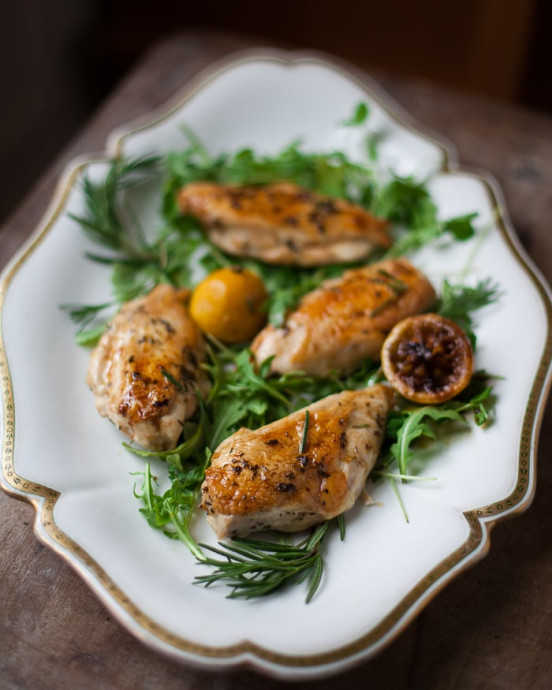 How to make juicy Tuscan roasted lemon chicken breasts on a sheet pan, with roasted lemons and fresh rosemary. Here's the truth - plain chicken breasts are usually not my favorite part of the bird. I much prefer cooking the thighs, because they're flavorful and juicy no matter how you cook them.
The secret to juicy lemon chicken is: Don't overcook it. That's it! Well, almost. The other things are:
Cook chicken with skin (and bones, preferably) attached
Season it well with salt in advance of cooking.
I'm happy to share this four ingredient recipe for juicy chicken breasts.
It's such a simple method you might cook chicken like this forever until the end of time. But I hope you don't, really, since there are definitely other great ways to cook chicken. Fresh rosemary and lemon add that simple Tuscan-style touch that every eater in the house seems to love. The chicken turns out juicy and delicious every time. And don't ignore the roasted lemons on the sheet pan — they get all caramelized and sweet, and when you squeeze them over the chicken you get a delicious natural pan sauce.
Ingredients:
4 boneless chicken breasts, skin-on , about 6 ounces each
Extra-virgin olive oil
1 ½ teaspoons kosher salt
2 lemons, cut in half
A few sprigs rosemary or thyme