Chocolate Delight Dessert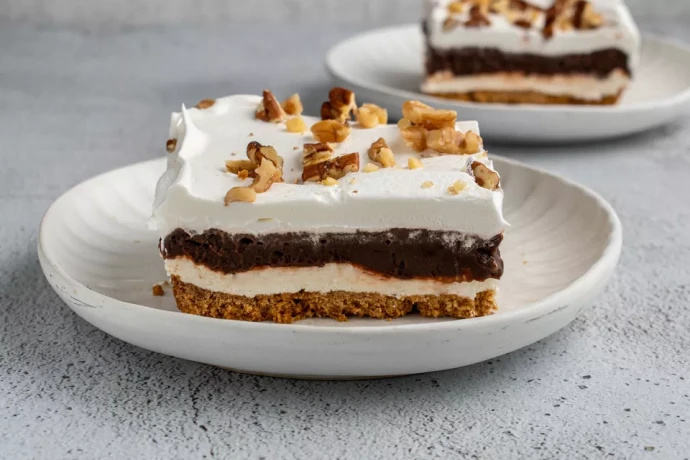 This layered chocolate dessert lives up to its name and is always a hit. Chocolate delight is made with a graham cracker crust that's layered with chocolate pudding, sweetened cream cheese, whipped topping, and then sprinkled with chopped walnuts or pecans if you like.
The beauty of this recipe is how flexible it is. You can use a different type of crust, another flavor of pudding, a variety of toppings—the variations are endless. This recipe calls for frozen whipped topping and instant pudding, but feel free to use homemade if you prefer.
Ingredients:
2 cups graham cracker crumbs
2 tablespoons granulated sugar
1/2 cup unsalted butter (melted)
8 ounces cream cheese (softened)
1 cup confectioners' sugar
1 (16-ounce) tub frozen whipped topping (thawed and divided)
2 (3.9-ounce) packages chocolate instant pudding
3 cups cold milk
1/2 cup chopped pecans, optional
1/2 cup chopped walnuts, optional