Beef Stroganoff Boats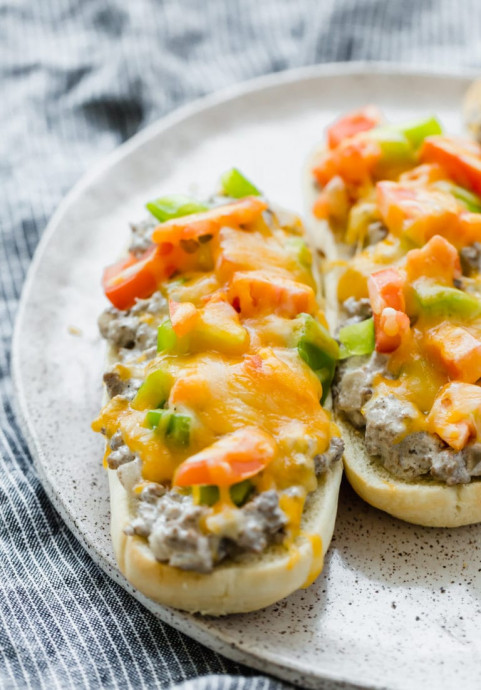 You don't need to be an expert in the kitchen to make these Beef Stroganoff Boats. This is an easy 30 minute meal that makes everyone at the dinner table full… and happy! Flavorful beef stroganoff a top a crispy bun, and garnished with juicy tomatoes and crispy green bell peppers is a meal you can't beat! You don't need to be an expert in the kitchen to successfully make these beef stroganoff sandwiches.
It's the perfect recipe for busy, on-the-go individuals because the prep and cooking times are minimal. Plus the end results are delicious! Despite the fact that this recipe requires turning on the oven, I particularly love making these "sandwiches" in the summer. I find the fresh tomatoes and green bell peppers to be so refreshing a top the beef stroganoff! Whether you're juggling a busy schedule or you just want to try an easy, yet new, delicious recipe, I hope you give these Beef Stroganoff Boats a try!
Ingredients:
6 hoagie buns
1 lb ground beef
1 small onion, diced
1 cup sour cream, heaping
1 tablespoon + 1 teaspoon Worcestershire sauce
1/4 teaspoon salt
1 bell pepper, diced
1-2 tomatoes, diced (I used Roma tomatoes but you can use whatever you prefer)
1-2 cups grated cheddar cheese