Non-Alcoholic Sangria drink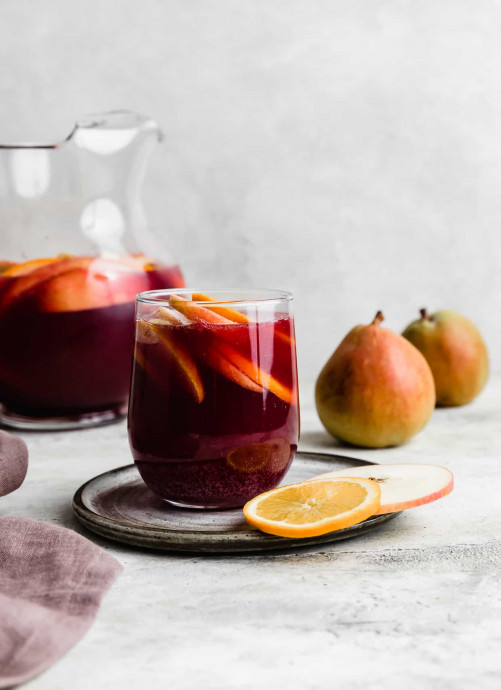 This Non-Alcoholic Sangria drink is made with fresh fruit, fruit juices and fizzy soda to create that refreshing, red-colored sangria drink you're familiar with — all without any alcohol! I've never been to Spain, but according to my research, sangria is a traditional Spanish drink. However, after reading further online, I was surprised to find out that typically people who swoon over sangria in Spain are mostly tourists. So, if you get to Spain before me, drop me a note on what your take of sangria was.
Either way, I'm excited to share this virgin sangria recipe. Sangria is a pretty customizable drink, traditionally made with a combination of fruit juices, fresh fruit and a fizzy element. The juices blend really well together, and you can use whatever fruit is in season. However, the drink is technically made with wines and/or brandy, so I guess by "traditional" I mean: here's how to make sangria without alcohol.
Ingredients:
1 apple - sliced and cored, keep peel on
1 orange - thinly sliced, peel on
1 pear - thinly sliced, peel on
1 lemon - sliced
3 1/2 cups grape juice
1 cup apple juice
1 cup orange juice
4 cups ginger ale - or carbonated mineral water for a less sweet drink