Homemade Vanilla Ice Cream Recipe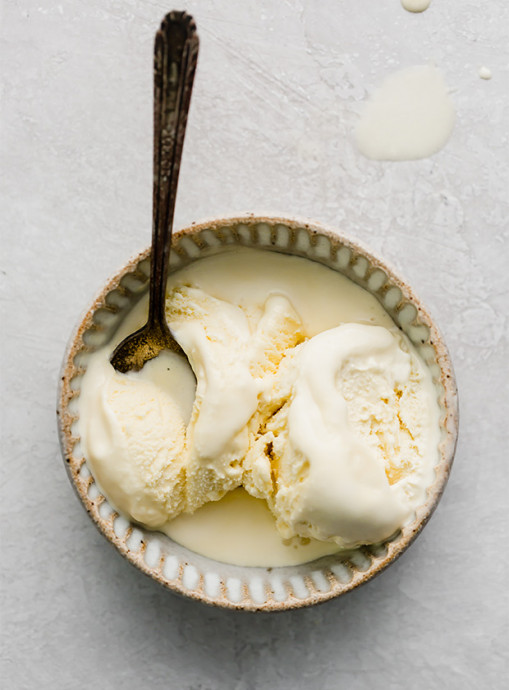 There's something about homemade vanilla ice cream that tastes so much better than store-bought. Is it the labor of love that went into this icy dessert or the building anticipation as you wait for it to freeze before scooping? Either way, this vanilla ice cream recipe is going to become as huge of a hit in your house as it is in ours! This vanilla ice cream recipe promises a silky smooth, ultra creamy, richly vanilla flavored ice cream.
One reader left a comment saying, "I've made this recipe several times now and each time feels like a little miracle! I've had fun with different mix ins, from Oreo's to fresh raspberries and chocolate chips. It's a bit dangerous to know how to make ice cream THIS GOOD, that turns out even better than the local favorite go-to!!" I love ice cream! It's a timeless classic that tastes great any time of the year. I love that it comes in so many varieties; there's a flavor for every holiday or mood! This recipe is custard based, meaning it uses egg yolks. You're probably asking yourself, "why is this important and how does it make the recipe better?" Egg yolks (and churning the ice cream) create a rich and creamy texture. With that being said, you're going to love this recipe!
Ingredients:
8 egg yolks
1 1/3 cup granulated sugar
1/4 teaspoon salt
3 cups heavy cream
1 cup whole milk
1 tablespoon vanilla extract