Corn Soufflé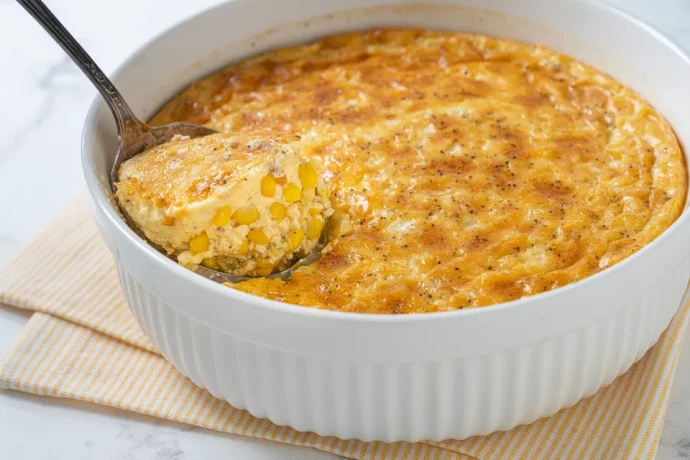 Corn soufflé is an elegant side dish that's delicious any time of the year. Pair it with turkey at Thanksgiving dinner or with your favorite grilled meats in the summer months.
This recipe is a unique and delicious way to let fresh corn really shine. Remove the kernels from about four or five ears of corn to measure three cups. The kernels are whipped up with minced onion, cream, and eggs. Of course, since this is a Southern-style dish, there's a little hot sauce thrown in there for good measure.
The soufflé is the perfect combination of a light and delicate texture alongside the fresh bite from the corn kernels. It is best enjoyed while still warm from the oven. Leftovers can be refrigerated and reheated the next day, but it is not advisable to freeze corn soufflé.
Ingredients:
3 cups fresh corn (from 4 to 5 ears of corn)
1/4 cup minced onion
2 cups heavy cream
1 cup half-and-half
3 eggs
3 egg yolks
1 1/2 tablespoons sugar
2 teaspoons salt
1 1/2 teaspoons freshly ground black pepper
1 teaspoon hot sauce