Garlic Parmesan Roasted Carrots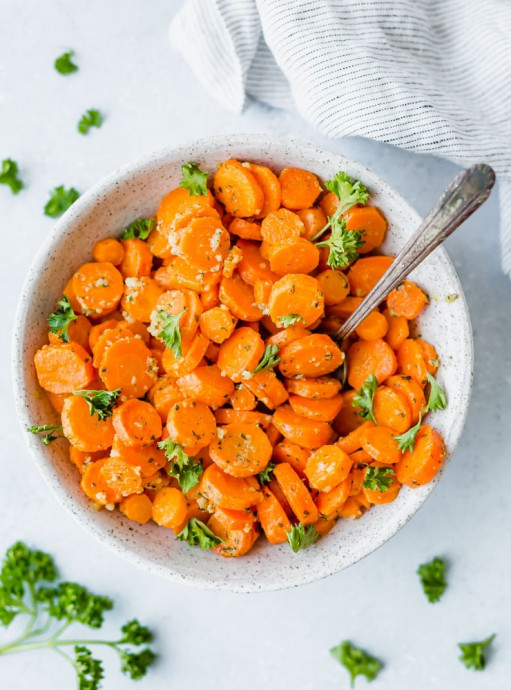 These Garlic Parmesan Roasted Carrots are the perfect side to any meal! The buttery, parmesan, and garlic flavor make these carrots melt in your mouth! I love coming up with new healthy side dishes.
These roasted carrots are going to become your new favorite. No lie! I made these for the first time a few weeks ago and my family couldn't get enough of them.
The process from start to finish requires very little time and effort. You'll be pleased by how quickly this side dish comes together. Roasted carrots are soft. I paid really close attention to the oven temperature and the amount of time I let the carrots stay in the oven. I wanted the roasted carrots to be cooked and soft, but not mushy. These carrots have a slight crunch to the center but medium soft texture to the outsides. If you prefer a more firm carrot, cook them for 15 minutes. Or better yet, use a fork and pierce a carrot to test for your desired doneness.
Ingredients:
4 cups (20 oz) carrots, peeled and sliced about 1/4"-1/2" thick
1/4 cup melted butter
2 garlic cloves, minced
1/4 teaspoon salt
1 tablespoon grated parmesan cheese (the green canned stuff)
1 teaspoon garlic powder
1 teaspoon dried parsley