Classic Apricot Chicken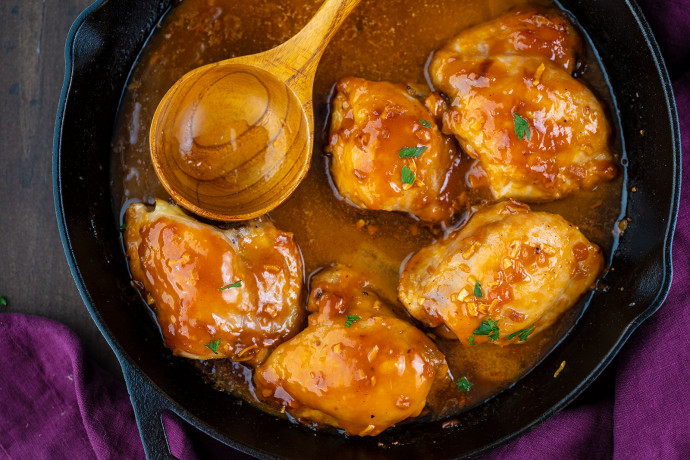 This classic apricot chicken is only 4 ingredients – apricot jam, onion soup mix, chicken, and French dressing. Sweet, sticky, and incredibly retro, you can't help but be won over by this simple apricot chicken recipe!
Instead of using French dressing, you could also make your own homemade Russian dressing recipe! Using preserves like apricot jam with meat might seem strange to the modern cook, but it is actually a classic way to brighten up dishes and transform even a boring chicken into an incredibly tasty dinner.
The sweetness of the apricot jam and the tart spiciness of the Russian dressing combine together wonderfully, and the onion soup mix brings all of the salty, savory flavors that you crave with a roast chicken! This is SO easy you guys, very few ingredients and tastes like you cooked all day!
This apricot chicken is incredibly rich and filling, so you might find yourself having some leftover that you want to freeze for later. Despite the stickiness of the sauce, it will freeze really well – just make sure to store it all together in a lidded container in your freezer.
Ingredients:
8 chicken thighs bone in and skin on
1 tbsp oil
salt and pepper
1 cup apricot preserves
1 cup French dressing or Russian Dressing
one 1 ounce package dry onion soup mix