Kale Pesto Pasta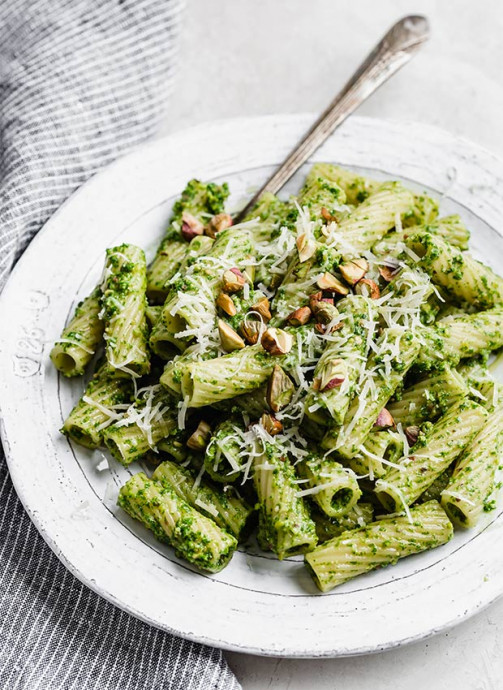 Kale Pesto Pasta is a quick and easy lunch or dinner recipe that can be made in 15 minutes flat! Serve this with some of my favorite sides: homemade buttermilk biscuits, oven roasted broccoli, or parsley potatoes. Kale is a major superfood! These green leaves are packed with all the healthy ingredients you could ever want.
If you like healthy recipes, I've got you covered. Some of my favorites include: avocado chicken wraps, broccoli smoothie, açaí smoothie, Italian chicken, healthy chicken wraps, protein balls, and no-bake energy bites. Lucky for us, this recipe is easy to make! It's a matter of simply making the kale pesto (super easy BTW, just blend the ingredients together) and boiling pasta. To make this dish healthier use whole wheat pasta or zucchini noodles.
Add any variety of vegetables to this dish. You can toss in your favorite steamed vegetables such as broccoli, carrots, or even some finely chopped kale! Add fresh lemon zest to the finished dish for added brightness and zing.
Ingredients
2/3 cup kale pesto
8 oz pasta - any variety
1/2 cup reserved pasta water
freshly grated parmesan for topping
chopped pistachios - for garnish