Dalgona Coffee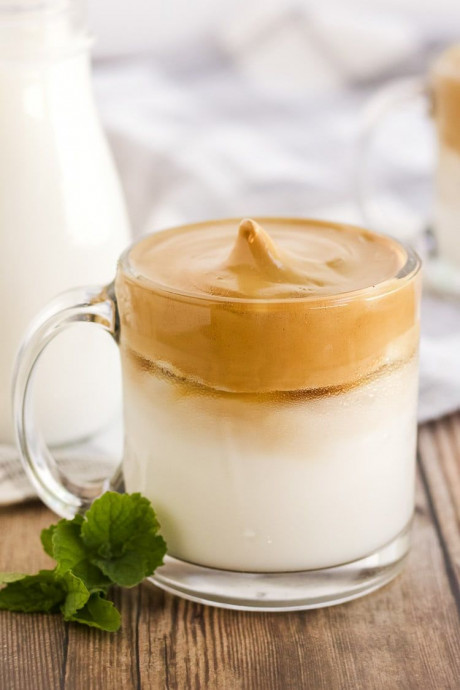 Have you tried Dalgona coffee yet? Dalgona coffee originates from South Korea. Dalgona means "it's sweet" and is a popular South Korean spongy candy that is sold by street vendors. Dalgona whipped coffee can be served hot or cold and is wonderfully sweet and creamy. To make this whipped coffee recipe, equal parts of instant coffee, sugar, and water are whisked together until fluffy and then poured on top of milk.
This whipped coffee recipe is so quick and easy to make and is perfect for breakfast or a mid-day pick me up. Skip the queues at the coffee shop and make this delicious drink at home! Dalgona coffee has been my go-to hot drink for the last few weeks. It's wonderfully fluffy and easy to drink, and I will never say no to a little caffeine boost!
This Dalgona recipe is a great treat when you need a boost of energy, and is most enjoyable when drunk alongside Banana Nut Chocolate Muffins or Carrot Cake Bars! You need just 3 ingredients to make this whipped coffee. Add it to warm or cold milk and enjoy the newest fancy coffee trend.
Ingredients:
2 Tablespoons instant coffee
2 Tablespoons granulated sugar
2 Tablespoons boiling water
Milk
Optional: Ice