Tiramisu Dip Recipe In 10 Minutes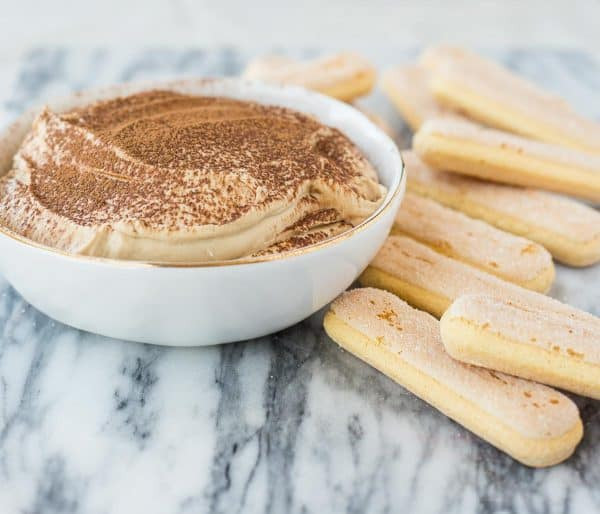 With all the great taste of tiramisu, but in an easy, fun, dip-able format, this tiramisu dip is going to become an instant party favorite! This tiramisu dip is made with mascarpone, cream cheese, espresso powder, vanilla extract, and cocoa powder. Amazingly delicious!
It's sweetened with a touch of powdered sugar and its fluffy texture comes compliments of a bit of heavy whipping cream. It's the perfect balance of coffee and chocolate flavors without either being overpowering. It's sweet but not too sweet. If you're wondering what to serve with this tiramisu dip, I loved dipping apple slices but ladyfingers (as pictured), graham crackers, or vanilla wafers are delicious, too. Serve with your favorite coffee!
Ingredients:
1 cup heavy whipping cream
1 tablespoon espresso powder
4 ounces cream cheese, softened
8 ounces mascarpone cheese
1/2 cup powdered sugar, sifted
1 teaspoon pure vanilla extract
2 teaspoons unsweetened cocoa powder
Ladyfingers, vanilla wafers, or fruit for dipping