Easy Strawberry Shortcut Cake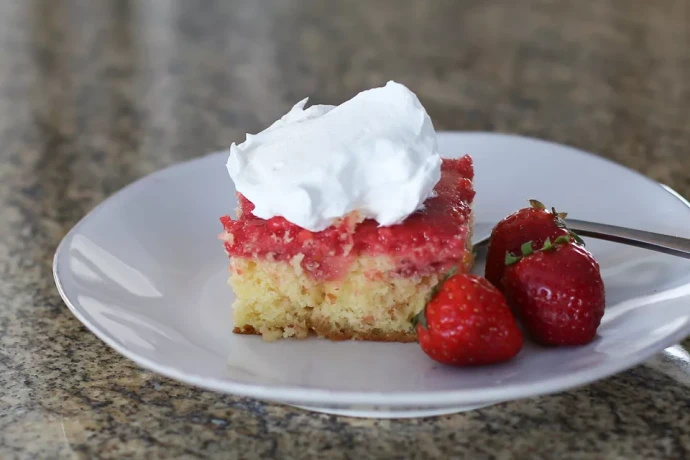 Think spring and summer with this delicious strawberry shortcut cake. The shortcut is in the simple cake mix base, and fresh strawberries make it taste and look completely homemade. The one-layer cake is baked and then inverted to reveal the strawberry and marshmallow topping. This strawberry cake is an excellent way to dress up a cake mix.
Top it off with a dollop of whipped cream and some fresh sliced strawberries for garnish. This is an excellent cake to bake and share with friends and family! Truly amazing dessert for the whole family! Kids love it!
Ingredients:
2 1/2 cups miniature marshmallows
2 pints strawberries (about 24 ounces)
1 (3-ounce) package strawberry gelatin
1 box white or yellow cake mix (2-layer size with oil, water, and eggs per package instructions)