Smoked Salmon Crostini and Wine Pairing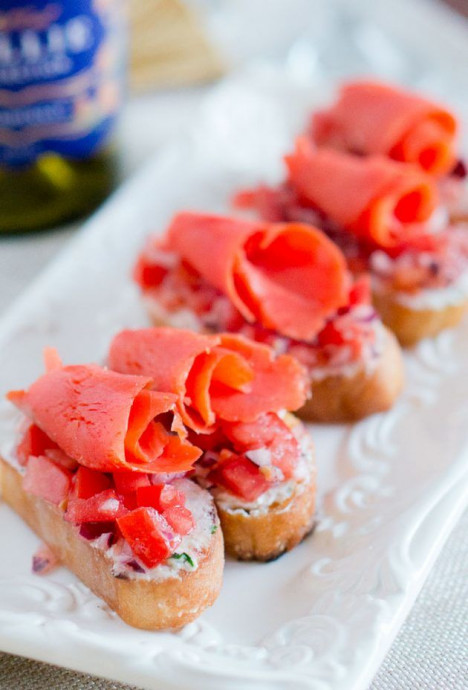 Smoked Salmon Crostini paired with Chardonnay wine is very easy to put together and perfect for a girls night in, entertaining or a game day appetizer.
Crostini is an absolutely perfect appetizer – easy to put together and you can also make everything in advance and put it together right before serving. You can also dress up your crostini with various toppings and use different flavors. I love that you can create your toppings based on what wine you want to serve them with.
If you are entertaining, you can also create a crostini bar, and offer several different toppings paired with different wines – some of my favorite wines pairings for appetizers are Riesling, Chardonnay, Sauvignon Blanc, Merlot, and Pinot Noir. Based on what toppings you are serving with your crostini – fish, poultry, salads – choose a wine that complements your appetizer.
Ingredients:
2 large tomatoes, finely diced
1/2 large red onion, finely diced
3 Tbsp extra virgin olive oil, divided
goat cheese spread
cilantro, finely chopped
salt
freshly ground black pepper
1 baguette, sliced
10 oz smoked salmon