Air Fryer Mozzarella Sticks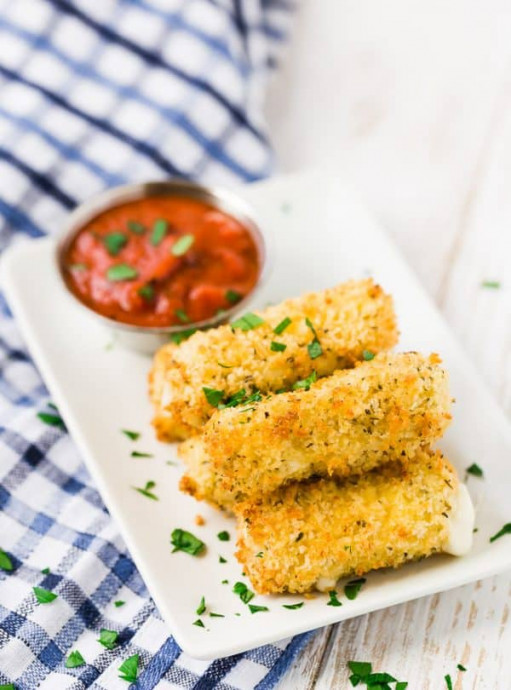 Unbelievably crispy, these air fryer mozzarella sticks are everything you want from a gooey mozzarella stick without all the oil! Is there anyone out there who doesn't absolutely love mozzarella sticks? There is just something about the ooey, gooey cheese encased in a crispy breaded coating that is completely and absolutely irresistible.
Dipped in marinara or ranch, they're the perfect party food or snack when you're craving something cheesy.
We tested these a few different ways and found the best way possible to make these was to bread them twice. First you freeze the cheese stick halves until they're solid. Then, they undergo the first breading: flour, then egg, then seasoned breadcrumbs. Then, back into the freezer they go. Once they're frozen again, you'll repeat the egg and breadcrumb step. And yup, you guessed it, back into the freezer!
Ingredients:
1/2 (12 oz) package mozzarella string cheese (6 cheese sticks), each one cut in half
2 tablespoons whole wheat or all-purpose flour
1/8 teaspoon salt, or to taste
1/8 teaspoon black pepper
2 large eggs, divided
1/3 cup bread crumbs
1/2 teaspoon Italian seasoning
1/4 teaspoon garlic powder
Olive oil spray
Marinara or ranch for dipping