Easy Garlic Bread Bruschetta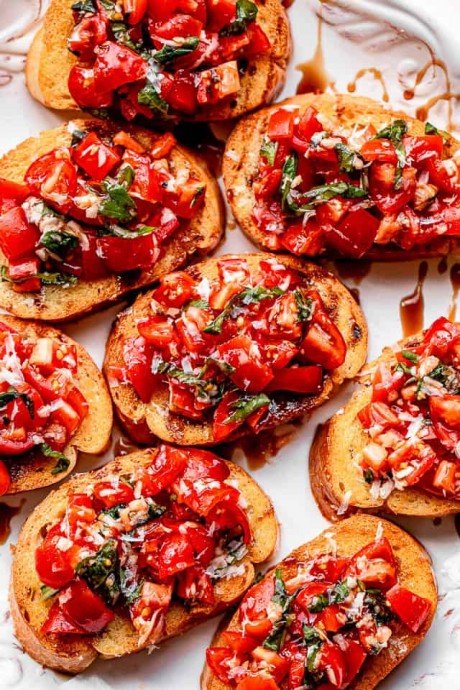 This Easy Garlic Bread Bruschetta Recipe combines two amazing Italian appetizers! Toasty garlic bread topped with a flavorful balsamic tomato salad.
This quick and easy appetizer is full of fresh ingredients and savory flavors. All you have to do is toast your bread, smother it with garlic, and add your hearty toppings! I love serving this garlic bread bruschetta with a classic Italian pasta dish. Bruschetta also tastes amazing with baked or grilled chicken breasts. For a hearty Italian dish that matches the freshness of this bruschetta, you can serve it with an Italian Pasta Salad!