Matcha Green Tea Cheesecake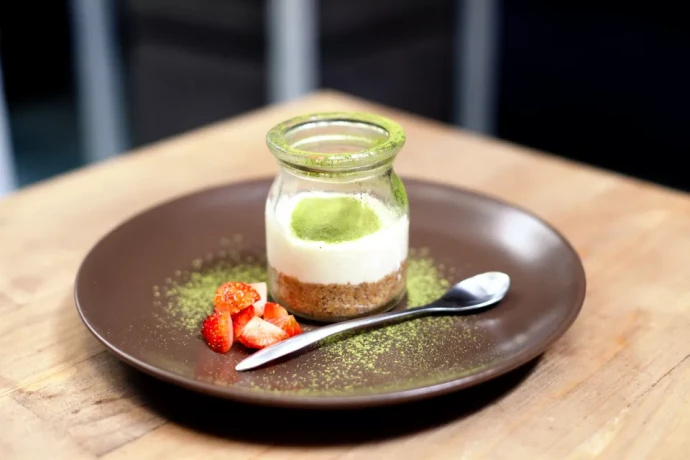 Matcha green tea cheesecake is an elegant, creamy Japanese dessert with a sweet graham cracker crumb crust. This dessert is easy to prepare.
According to Japanese cuisine, this style of cheesecake is called "rare cheesecake." This does not have any implications that it is raw or undercooked, but simply that it is not baked. Instead, the ingredients are mixed with gelatin and chilled in the refrigerator to set.
The beauty of this Japanese style matcha cheesecake is that it offers creative presentation options because it is not baked. While the recipe below suggests the use of a single cake pan, the dessert can also be prepared in beautiful individual glasses, bowls, or ramekins.
Ingredients
For the Crust:
1 1/2 cups graham cracker crumbs
3 tablespoons unsalted butter (melted)
1 tablespoon sugar (granulated white)
For the Cheesecake Filling:
1 tablespoon unflavored gelatin powder (example: Knox Gelatin)
1/4 cup water
6 ounces cream cheese (softened)
1/3 cup plain yogurt
1/4 cup granulated white sugar
1/4 cup heavy cream
1 tablespoon matcha green tea powder
3 tablespoons water (warm)