Instant Pot Chicken Wings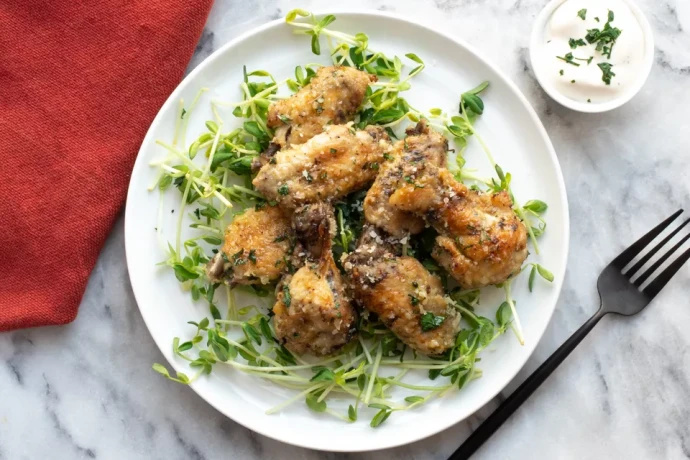 Garlic and Parmesan chicken wings are a nice change of pace from spicy hot wings and they're super easy to fix and cook in the Instant Pot pressure cooker. A buttery garlic sauce gives the wings their fantastic flavor, while fresh parsley and Parmesan cheese add texture and color.
The pressure cooker cooks the chicken wings to perfection in just 7 minutes, but they do need a little time under the broiler for the browned, crispy skin. Make sure you preheat the broiler for at least 5 minutes before you add the wings to the oven and try to position the rack so they are about four inches below the heat source.
Whether you plan to serve them as a party snack or entrée, these savory wings are an excellent choice. Or you might add them to your party menu and serve them along with Buffalo wings for guests who prefer less spicy foods.
Ingredients
3 pounds chicken wings
2 teaspoons garlic powder
1 1/2 teaspoons kosher salt (divided)
1/2 teaspoon black pepper
6 cloves garlic (pressed)
6 tablespoons butter (melted)
1/2 cup Parmesan cheese (plus more for serving)
2 tablespoons fresh parsley (chopped)
Optional: creamy ranch or garlic dressing or marinara sauce