Garlic Lemon Butter Seared Scallops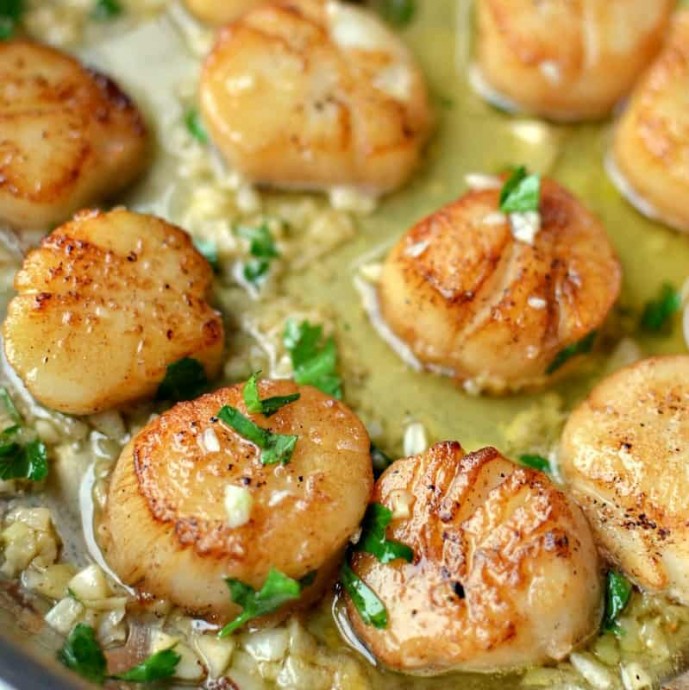 These scrumptious Garlic Lemon Butter Seared Scallops are honestly the best way to prepare scallops. With just a handful of ingredients and a few minutes you can cook like a head chef.
Have these super easy and crispy lemon garlic butter scallops on your table in less than 10 minutes! Coated in a deliciously silky lemon garlic butter sauce! These crispy, pan seared and juicy Lemon Garlic Butter Scallops are the ultimate treat when it comes to scallop recipes! Serve as a starter or main, nothing melts in your mouth quite like tender-crisp and buttery scallops.
Ingredients: sea scallops, olive oil, butter, garlic, fresh lemon juice, fresh chopped parsley, salt & pepper.
Course: Main Course, Lunch, Dinner
Prep Time: 5 minutes
Cook Time: 5 minutes
Total Time: 10 minutes