Strawberry Greek Yogurt & Oat Breakfast Muffins (Gluten-Free)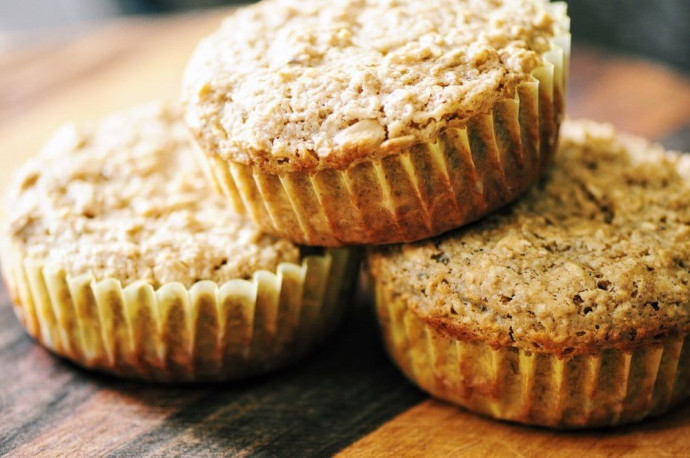 Super moist, fluffy, and delicious Gluten-Free Strawberry Greek Yogurt and Oat Muffins! These make a great healthy breakfast, snack, or treat!
The flavor of these muffins is out of this world! Take my word for it. Every single ingredient perfectly complements the next.
They are incredibly tasty. And to boot, they have a beautiful texture--moist, fluffy, & chewy all at the same time!
I found these to make a very satisfying breakfast that was easy & fun to throw together, and with a special heartiness that makes them deliciously filling...
Ingredients:
1 cup gluten free rolled oats
1 cup oat flour
1 tsp baking powder
1/2 tsp baking soda
1/2 tsp salt
1/2 tsp ground nutmeg
1 cup strawberry Greek yogurt
1 egg, beaten
1 tsp vanilla extract
1/4 cup coconut oil, melted