Matcha Lemonade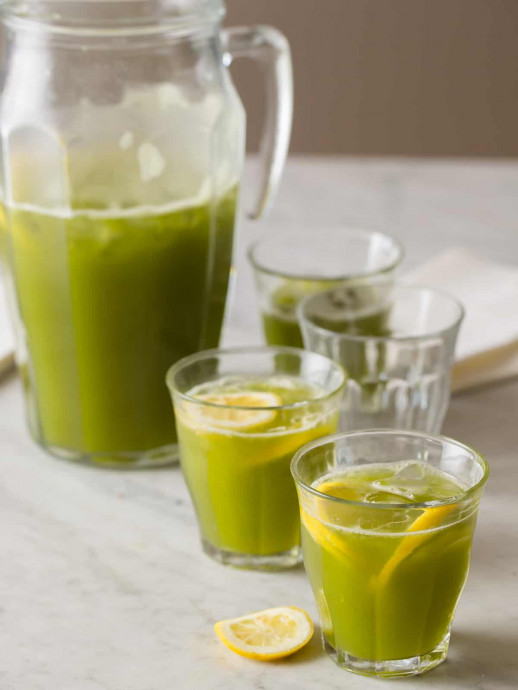 A matcha lemonade is a refreshing and sweet green version of the classic half tea, half lemonade iced summer drink. You've probably had the classic Arnold Palmer drink that's half tea and half lemonade mixed together. My version is made with matcha instead of black tea. The sweetness from the lemonade is a perfect foil to the slight bitter taste from the matcha.
Let this be your new summer drink! (Bonus, it's way less expensive and SO much better than the one at Starbucks.) Matcha is a Japanese green tea, processed in such a way so that it's finely ground into powdered form.
The work involved is a lot more labor intensive than other types of green teas so it's a lot more expensive. To make the lemonade, I use a cocktail shaker to mix the lemon juice, water, and the simple sugar together. Shake, shake, shake the cocktail shaker.
I didn't add a lot of sugar to my lemonade which made the separation less extreme. If you want more of a separation and layered effect between the lemonade and the matcha, add more sugar to the lemonade.
Ingredients:
1 cup cold water
Juice from 1 lemon
1 tablespoon hot water
1 tablespoon sugar
1 teaspoon matcha
Ice