Blueberry Coconut Chewy Oat Bars (Gluten-Free, Vegan)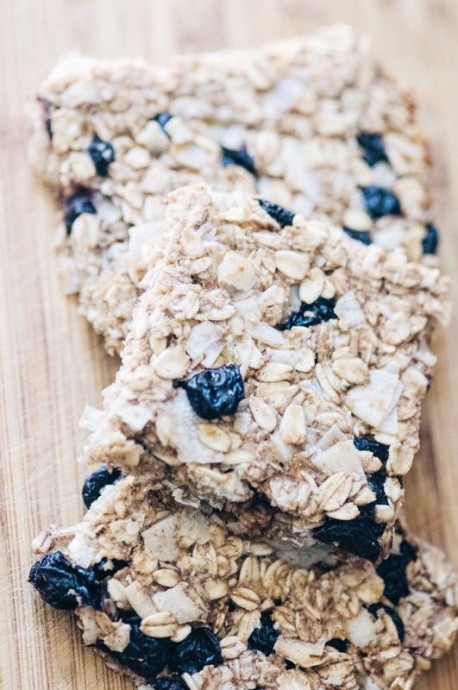 Naturally sweetened, chewy, healthy, and delicious blueberry coconut oatmeal bars! Ready to eat in 30 minutes! Vegan & gluten-free! These delicious blueberry coconut oat bars are a tried and true household favorite. As soon as my toddler sees me pulling out the ingredients to make these, he instantly gets a giddy look of excitement. And handing him one? He looks like he'll implode.
Quite simply, these are most definitely a favorite around here! And, best of all? They are super duper quick easy to make. And, with pure and wholesome ingredients -- quite healthy as well! Whether you are looking for a tasty snack, a filling breakfast or a healthy dessert, or simply wanting to please a toddler of your own, you will find much delight in these chewy little oatmeal bars!
Ingredients:
2 cups rolled oats
2 bananas, ripe & mashed
1/2 cup unsweetened shredded or flaked coconut (or a combo!)
1/2 cup dried blueberries (I use apple sweetened)
1/2 tsp vanilla extract (optional)
1/4 tsp sea salt
1/4 tsp ground cinnamon
Optionally: 2 tbs maple syrup, for a sweeter option