Healthy Homemade Seed and Kale Crackers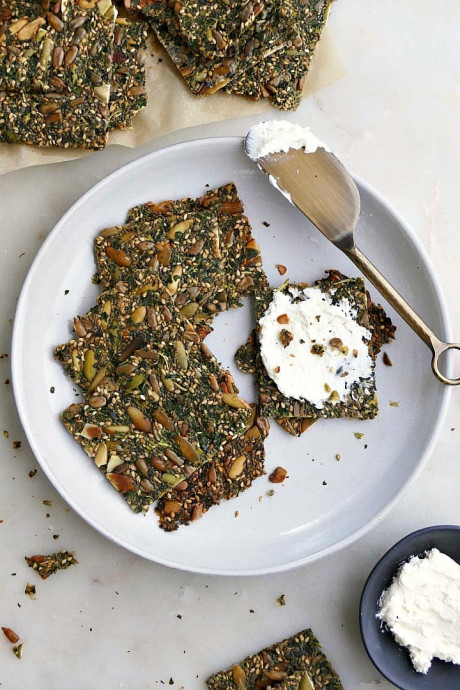 These delicious Seed and Kale Crackers are incredibly nutritious and even tastier than store-bought seed crackers. Pair them with cheese or a plant-based spread for a healthy afternoon snack! This recipe is vegan, paleo, and gluten free. If you haven't had them before, they're so delicious AND super healthy!
But since they're so tasty, I would go through a box rather quickly. I knew there had to be a way I could make something similar from scratch, so that I could whip up a batch when I ran out or couldn't make it to the store.
Little did I know it's so easy to make homemade seed crackers! Believe me, you'll be kicking yourself that you didn't try it sooner.
Ingredients:
1 cup finely chopped kale - recommend using a food processor
1/2 cup raw pumpkin seeds
1/2 cup raw sunflower seeds
1/4 cup sesame seeds
1/4 cup chia seeds
2 tbsp ground flaxseed
3/4 cup water
1 tsp sea salt
1/2 tsp dried rosemary
1 tsp garlic powder