4-Ingredient Citrus & Melon Spritzer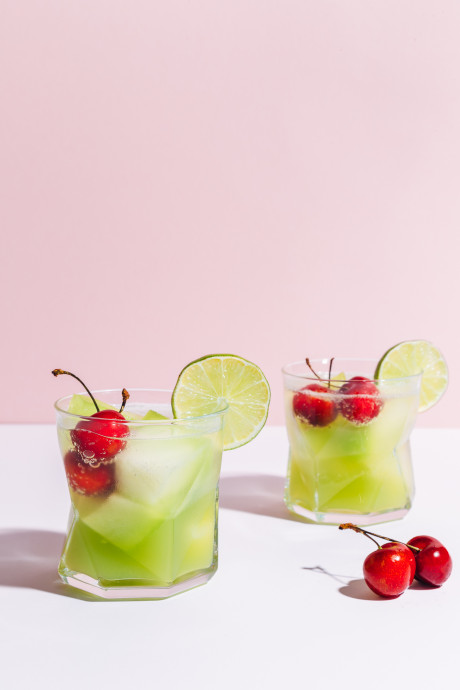 There are so many reasons to love summertime, but fresh melons are near the top of the list. They're sweet, quick, easy, and the ultimate refreshing snack.
When melon season strikes, we love finding ways to use them as much as possible. Hence, these Citrus & Melon Spritzers! We chose honeydew melon for these 4-ingredient spritzers, but feel free to swap in whatever is seasonal and looks fresh!
Melons are especially rich in potassium and vitamin C, and are also packed with nutrients such as folate, vitamin B6, magnesium, and fiber.
We tested both virgin and alcoholic versions and both were delicious, so they're great for just about any occasion. Let's do this!
Ingredients:
MELON ICE CUBES
1/2 medium honeydew melon, halved, seeds removed and cubed (or sub other melon of choice)
MELON JUICE
2 cups cubed honeydew melon (~1/2 honeydew melon as recipe is written // or sub other melon of choice)
2 Tbsp lime juice (1 large lime yields ~2 Tbsp)
2 Tbsp organic cane sugar (or sub stevia to taste*)
~48 ounces club soda or sparkling water (use tonic water for a sweeter drink)
ADD INS optional
Cherries or berries
Sliced cucumbers or lime wedges
Mint
1 oz. Alcohol of choice* (per serving)