Strawberry Basil Lemonade with Honey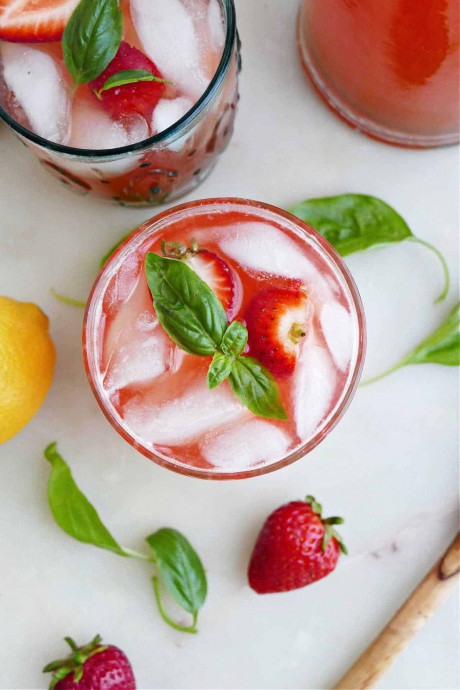 This homemade strawberry basil lemonade recipe has less sugar than most varieties but delivers the same great taste! It's sweetened with honey and tastes delicious on its own or mixed with alcohol, such as vodka. What's better than a refreshing, seasonal drink to pair with summer food? Honestly, nothing. So here it is: a strawberry basil lemonade that has major sip-on-the-back-patio vibes. Plus, you can even spike it with a little booze if you're serving it for happy hour!
Unlike a lot of the other recipes for this drink on the web, my version does not use a ton of sugar. Instead, I added some honey but mostly let the natural sweetness of the basil and berries shine. Yum! The strawberry, basil, and honey mixture yields about two cups of simple syrup. If you don't want to make a big batch of lemonade, you can use a cup of the syrup and cut the rest of the recipe in half. Keep the leftover syrup in the fridge for about a week or freeze it for up to six months.
Ingredients:
2 cups strawberries - halved
1 cup basil leaves - loosely packed
1/2 cup honey
1 cup freshly squeezed lemon juice - from about 10 lemons