Skillet Garlic Butter Shrimp and Broccoli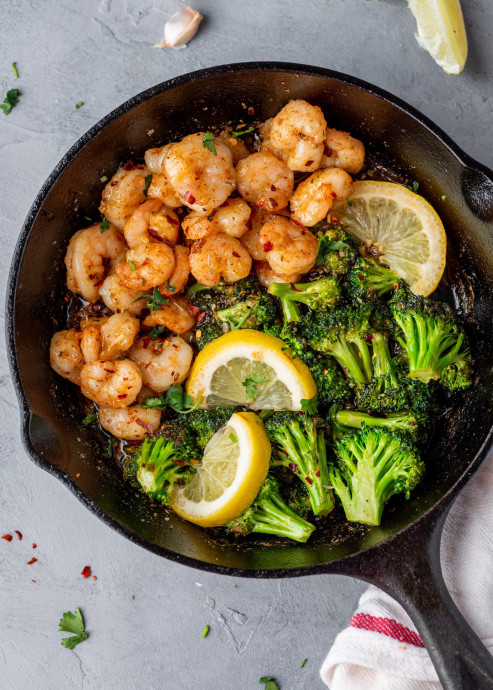 One skillet Shrimp and Broccoli cooked in a delicious lemon garlic butter sauce. This quick flavor-packed dish makes the perfect healthy weeknight meal in under 20 minutes!
Prepare a meatless meal using shrimp, broccoli, and a few other ingredients. You can make the Garlic Butter Shrimp and Broccoli in a single skillet, saving time and avoiding a mess in the process. With this recipe, you'll have enough food to serve two people, making it the perfect dish to enjoy with that special someone. Whether you're an experienced cook or not, this recipe is a great one to try.
It doesn't matter if you use fresh or frozen broccoli. If you do plan on using freezing broccoli florets because they're more convenient, allow the bag of broccoli to thaw for at least an hour before you add it to your skillet.
Ingredients:
8 oz raw shrimp, peeled and deveined
1 cup broccoli florets
1 tbsp minced garlic
1 tsp
1/2 tsp ground pepper
1/2 tsp dried oregano
1 tsp red chili flakes
2 tbsp olive oil
3 tbsp butter
1 tbsp lemon juice
1/2 lemon slices
1 tbsp fresh cilantro, chopped
salt to taste