Toast Yay! Cookies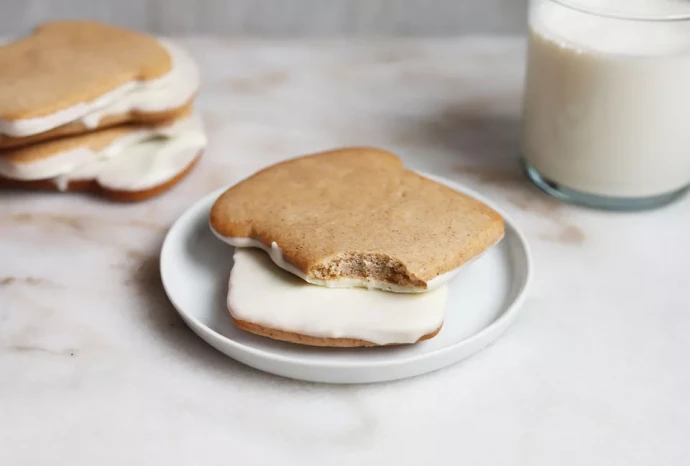 It's always Girl Scout cookie season when you can make them at home. These copycat "Toast Yay!" cookies are so cute, and this recipe lets you enjoy their French toast flavor year-round. The country is divided by two different Girl Scout cookie bakeries, so not everyone can get them.
They are dipped in white chocolate for an extra-sweet addition that could be reminiscent of a delicious creamy glaze from your favorite brunch spots. The cookie is similar to a shortbread with a classic crumbly, crunch texture.
There are only a few ingredients, and they are all mixed together in one bowl for a quick recipe. No sifting, creaming, or extra steps—it couldn't be easier. Make them ahead of time and freeze them for when you want a sweet treat. The dough keeps in the fridge for two days if you're not ready to roll it out yet.
Ingredients:
For the Cookies:
1 cup salted butter, cubed
3/4 cup confectioners' sugar
2 1/2 cups all-purpose flour
1 teaspoon ground cinnamon
1/4 teaspoon baking soda
2 tablespoons maple syrup
1/4 teaspoon maple extract
1/4 cup heavy cream
For the Glaze:
10 ounces white melting candy wafers