Basic Stewed Tomatoes With Fresh Tomatoes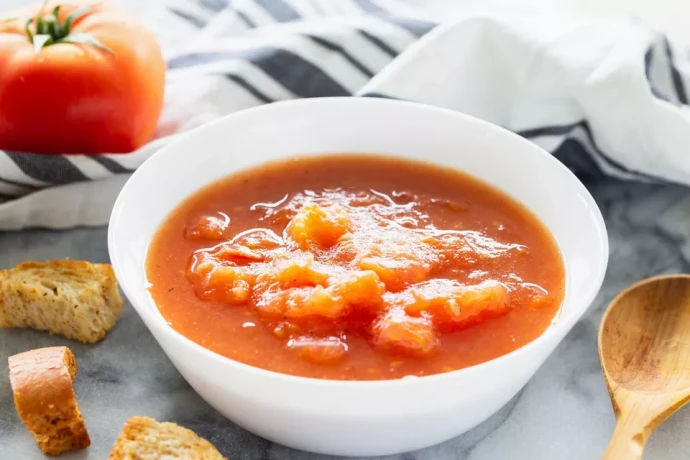 This basic stewed tomatoes recipe is simply made with fresh tomatoes, salt, pepper, butter, and sugar.
Use up those ripe tomatoes from your garden or grab a nice selection of tomatoes from the grocery store or farmers market for this recipe. It takes only 30 minutes to make from start to finish, so you will enjoy the ease of making it and its delicious flavor.
Stewed tomatoes can be eaten as is or throw some croutons on top for that extra crunchy texture. They are also great to use in stews, soups, and chilis.
Ingredients:
4 large tomatoes or 6 medium tomatoes
1 teaspoon kosher salt
1/8 teaspoon freshly ground black pepper
1/4 teaspoon granulated sugar
1 tablespoon unsalted butter
Optional: Croutons