Cheddar Bay Biscuits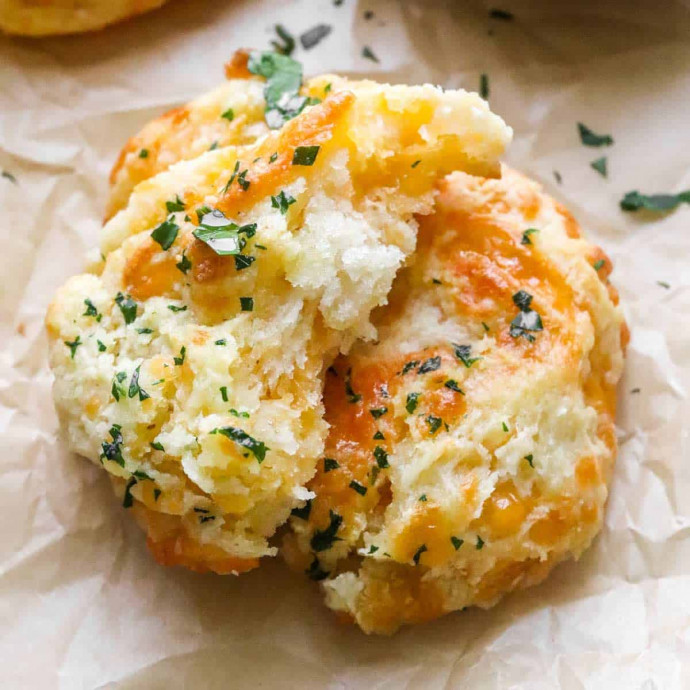 These Cheddar Bay Biscuits are buttery, garlicky, cheesy, fluffy, and ready in less than 30 minutes! No rolling and cutting needed and they're made from scratch.
Admittedly we don't go out to eat at Red Lobster much these days. But there's one thing I can remember about eating there… how much I love those cheddar bay biscuits!
They're always so soft and fluffy inside, with that buttery crispness on the outside. And of course, you can't forget the cheesy garlic goodness.
There are a lot of copycat recipes for the biscuits out there. But this one, is pretty spot on, in my opinion of course.
One thing I love about cheddar bay biscuits is there isn't any rolling out the dough, no careful cutting of the dough, or anything fussy.
Just mix, scoop, and bake!
Ingredients:
1/2 cup unsalted butter
2 cups all purpose flour
1 Tbsp granulated sugar
1 Tbsp baking powder
1 Tbsp garlic powder
1/2 tsp kosher salt
1 cup cold buttermilk
1 – 2 cups shredded Cheddar cheese
1/4 cup unsalted butter melted
1/2 tsp garlic powder
pinch onion powder
pinch kosher salt
1/2 – 1 Tbsp minced fresh parsley