Apple Pie Bites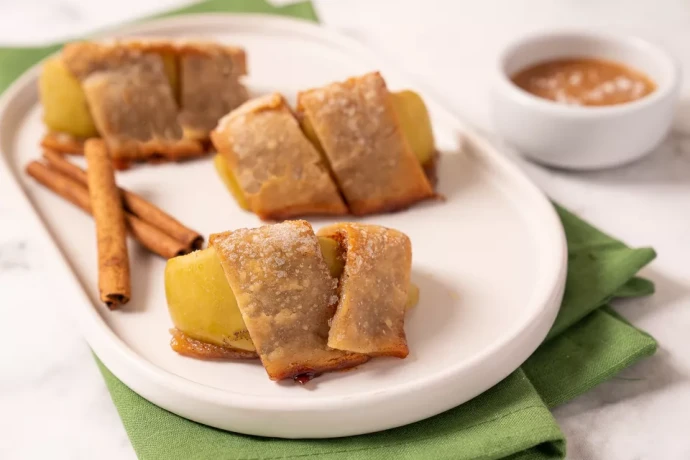 Have you ever found yourself craving dessert, but really just a bite? These apple pie bites are the solution. If you aren't up for baking a whole apple pie, these quick and easy bite-sized treats will satisfy your sweet tooth.
Normally, if you are gearing up to bake a whole apple pie, you have to prepare and chill the crust, peel the apples, make the filling, and then wait for at least an hour for it to come out of the oven. When you make apple pie bites, there's no need to peel the apples and you can use ready-to-bake ingredients to speed up the process.
All you need to do is cut a ready-made pie crust into strips and coat them with cinnamon and sugar. Wrap the strips around tart apple slices and bake until golden. That's it. For a real treat, you can even serve apple pie bites with caramel sauce for dipping. Or maybe even alongside a small bowl of vanilla ice cream.
Ingredients:
1 sheet refrigerated pie crust
2 tablespoons firmly packed brown sugar
1 teaspoon ground cinnamon
2 tablespoons unsalted butter, melted
1 medium tart apple, such as Granny Smith
1 tablespoon granulated sugar