Butterscotch Peanut Clusters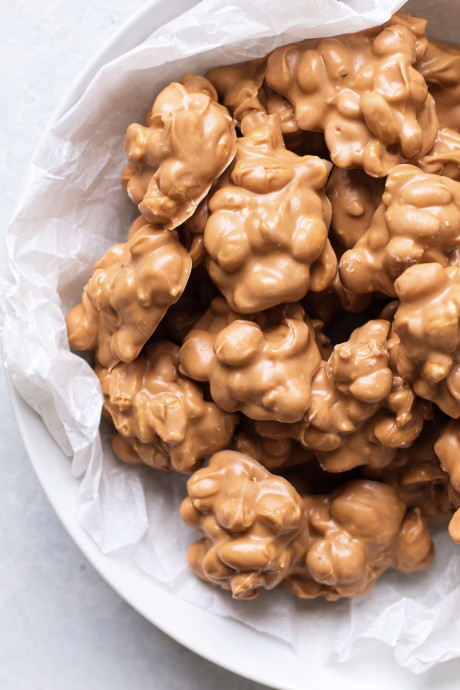 Super easy butterscotch nut clusters made with peanuts and white chocolate! This is an easy slow cooker candy recipe that you only need three ingredients to make. They're a twist on a classic chocolate nut cluster and just as easy to make. Make a big batch for holiday gifting or keep them all to yourself to enjoy through the holidays.
This easy recipe is inspired by last year's dark chocolate nut clusters recipe and is made the same way in a slow cooker but with different ingredients. This newest version is made with butterscotch and white chocolate for a twist on a classic peanut cluster.
It's as easy as opening the packages and pouring everything into your crockpot: no measuring, no thinking, no stress. I mean, it's 2020 – who needs more stress?
It's butterscotch! Such a nice change from all the chocolate candy that takes center stage this time of year. A perfect sweet surprise for all of your cookie platters, dessert trays, or gift bags for family and friends.
Ingredients:
16 ounces roasted salted peanuts
20 ounces butterscotch chips
10 ounces white chocolate chips