Best Baked Apples Recipe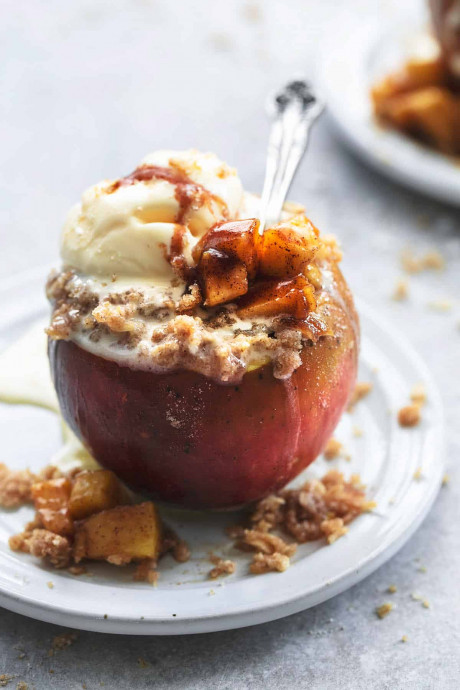 These best baked apples are all of the sweet and caramel-y goodness of a traditional apple crisp, stuffed and baked inside fresh autumn apples with the best crumble topping. Top it off with vanilla ice cream and caramel sauce for an incredible fall treat everyone will go crazy for!
Send this apple crisp to the next level by adding a big scoop of vanilla ice cream on top. I like ice cream on top of everything, but in this case it's actually a must. The ice cream to crumble topping to saucy cinnamon apple stuff must be just right in every single bite and what better way to do that than to pack all of those layers into an actual apple? This is my new favorite fall treat! At this particular moment I cannot think of anything more delightful than a stuffed baked apple filled with apple crisp yumminess.
Ingredients:
8 apples - (I used fuji apples)
4 tablespoons butter
⅓ cup brown sugar
½ teaspoon cinnamon
Crumble Topping
½ cup flour
¼ cup oats
⅓ cup brown sugar
¼ cup sugar
¼ teaspoon salt
½ teaspoon cinnamon
4 tablespoons butter - chilled and cut into cubes