Turkish Flat Bread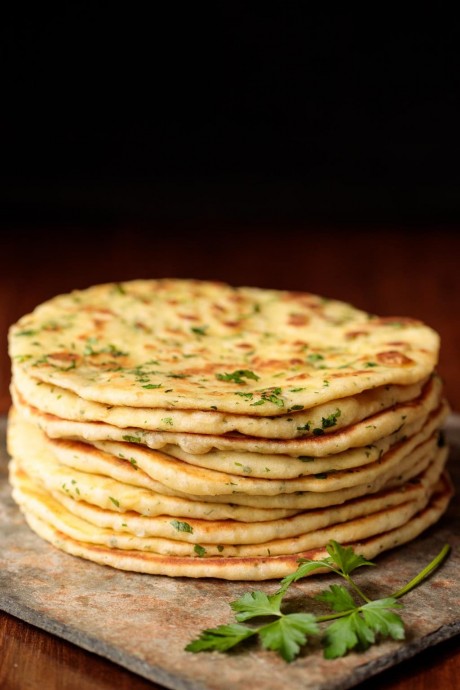 This delicious, pillowy soft Turkish Flatbread is an easy, one-bowl-no-mixer recipe. It's perfect with hummus, tabouli, for wraps and so much more!
If you think you have to have a bit of Middle Eastern heritage to make great Turkish Flatbread, think again! This recipe comes together quickly, without a mixer and minimal kneading and rising. These delicious, tender, pita-type flatbreads are cooked in a pan on the stovetop in minutes.
The ingredient list for this Bazlama is, like most flatbreads, super simple: yeast, sugar, water, flour, yogurt, and salt. The dough is stirred up by hand in a bowl, then turned out onto the counter for a short kneading time. It's then covered and allowed to rest for 15 minutes and then it's ready to roll into circles. A short stint in a hot pan and you'll find these fragrant, tender flatbreads difficult to not devour, all by themselves.
Ingredients:
1 ¼ cups warm water 105-110˚F
2 ¼ teaspoons active dried yeast 1 packet
1 tablespoon sugar
¾ cup Greek-style yogurt
2 tablespoon extra virgin olive oil
1 tablespoon kosher salt
3 ¾ cups all-purpose flour
¼ cup finely chopped flat leaf parsley