Pear Apple Cider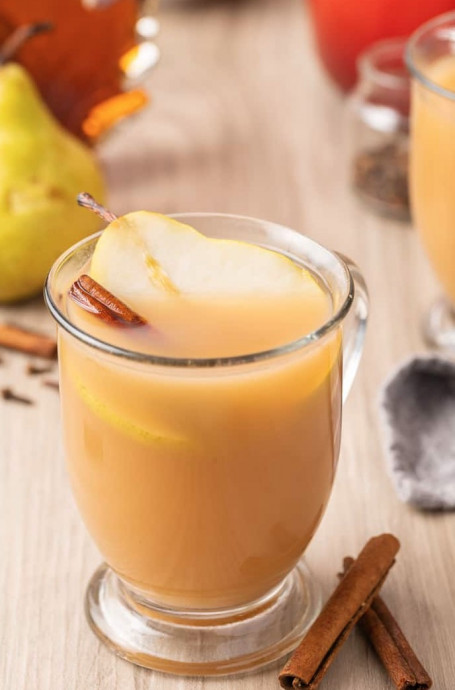 Brew up a pot of fall flavors with this pear apple cider! The mix of pear and apple for this drink enhances the fall flavor palette and will have your kitchen smelling delicious. The recipe is quick to prep and serve, and sure to be a crowd-pleaser.
You can enjoy the cider as is, make it a little extra luxurious with some whipped cream and caramel, or turn it into an adult beverage with a shot of bourbon! Ripe pears will add more flavor, but since the pears aren't going to be eaten, and are simmered for a while, it won't make a huge difference if the pears aren't super ripe. We used Bartlett pears for their juicy flavor!
Here's how to make this comforting pear apple cider. It would be perfect for Thanksgiving and any fall gatherings.
Ingredients:

3 ripe bartlett pears, sliced
3 honeycrisp apples, sliced
½ gallon pear juice
½ gallon honeycrisp apple juice
¼ cup brown sugar
3 tablespoons maple syrup
2 tablespoons lemon juice (about one small lemon)
½ teaspoon vanilla extract
2 cinnamon sticks
2 whole cloves