Hot Apple Fritters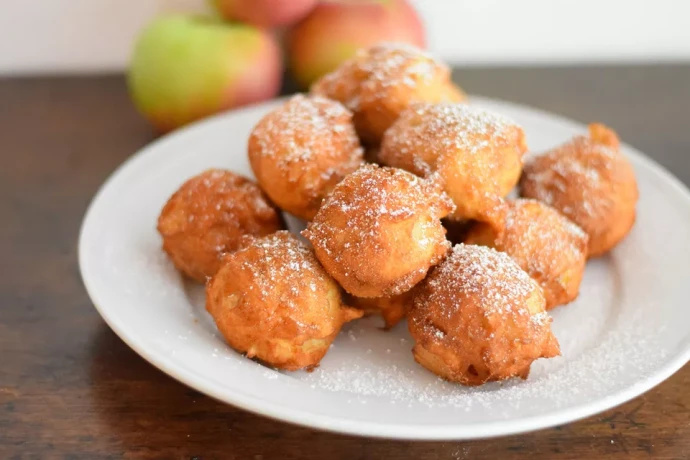 There's nothing better than munching on warm apple fritters after apple picking on a beautiful fall afternoon. But if you can't get to a local apple orchard, you can just make the warm and crispy fritters at home! They are an easy and decadent apple breakfast or afternoon snack.
The batter is extremely easy to make and comes together quickly. Frying does not have to be intimidating either. Just use a heavy bottomed pot and a candy thermometer to help you keep a close eye on the temperature. You may prefer a smaller dice, or to shred the apple. The choice is yours. Make sure to roll the freshly fried fritters in cinnamon sugar and top with a little powdered sugar for good measure.
They are best enjoyed warm and right out of the oil. If you need to keep them warm for longer, just place them in a warmed oven (about 200 degrees). You can also enjoy these delicious apple fritters with a cool glass of apple cider sangria.
Ingredients:
2 cups all-purpose flour
2 teaspoons baking powder
1 teaspoon salt
2/3 cup sugar
2 teaspoons cinnamon
2 teaspoons vanilla extract
2 eggs
2 tablespoons butter (melted)
1 cup milk
3 medium apples (peeled, cored, and diced)
1 quart canola oil (for frying)
Garnish: cinnamon sugar for topping
Garnish: confectioners sugar for dusting