Chocolate Ganache Mascarpone Tart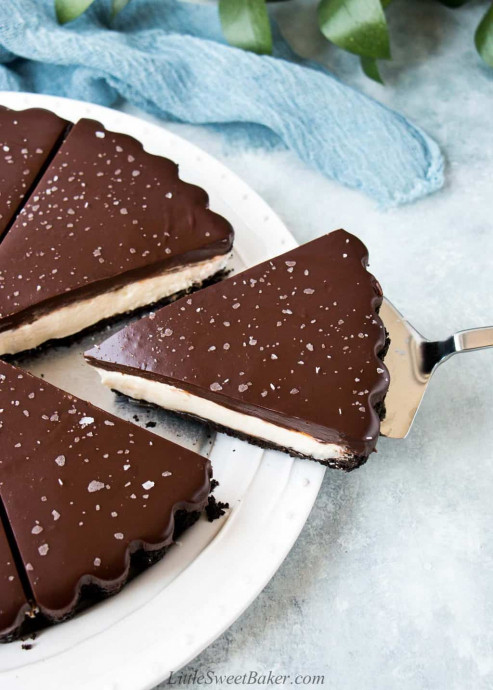 This delicious and decadent tart is made with an Oreo cookie crust and mascarpone cream filling. It's topped with a luscious chocolate ganache and a sprinkle of flaky sea salt crystals. It's the perfect easy no-bake dessert for any occasion and can also be made in advance!
Why this recipe is so great: No-bake – There is absolutely no baking involved with this recipe. Now, you do have to heat up the cream on the stove, but other than that it's just mixing and chilling.
Can be made in advance – This chocolate mascarpone tart is actually best made the day before and can be made up to 2 days in advance.
Rich and decadent – This dessert is love at first bite. Imagine dark chocolate cookie crumbs topped with a rich and creamy mascarpone filling and finished with a thick layer of velvety-smooth chocolate ganache. It all comes together with a sprinkle of flaky sea salt to enhance all the flavors and perk up your taste buds!
Ingredients:
2 cups (225g) Oreo cookie crumbs
6 tbsp melted unsalted butter
1/2 cup cold whipping cream
250 grams mascarpone cheese, softened (see notes for substitutions)
3/4 cup sugar
1 tsp vanilla
8 oz dark chocolate chips (or semi-sweet)
1 cup whipping cream
1–2 tsp sea salt flakes