No-Bake Eclair Cake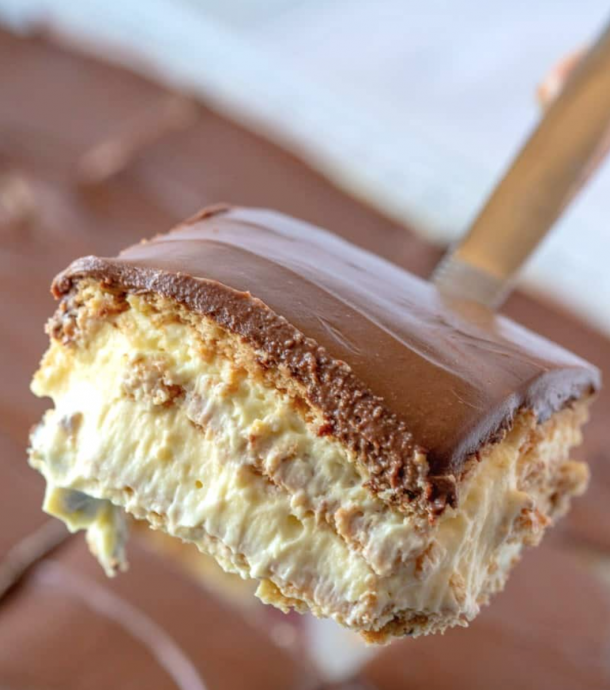 No-Bake Eclair Cake is a dessert that has layers of graham crackers, vanilla pudding, whipped topping and topped with chocolate frosting! This Easy No-Bake Eclair Cake is not only simple to make but it is absolutely scrumptious. Absolutely no stovetop or oven is needed! The hardest part? Waiting to eat it! This is a great dessert for a crowd.
It's really easy to switch up the flavors. You could use chocolate graham crackers and vanilla pudding. You could substitute the vanilla pudding with chocolate or cheesecake pudding. So many flavor combinations you can experiment with! I've seen folks use strawberry pudding with a strawberry frosting. Or a cheesecake pudding with a strawberry frosting. Lots of options here!
This dessert does not take long to prepare but it definitely needs time to set up. Make this the night before you actually need to serve it.
Ingredients:
2 (3.5 oz) package of instant vanilla pudding mix
1 (8 oz) container of whipped topping (COOL WHIP) thawed
3 cups milk
2 sleeves graham cracker squares
1 tub chocolate frosting