Autumn Spiced Apple Tea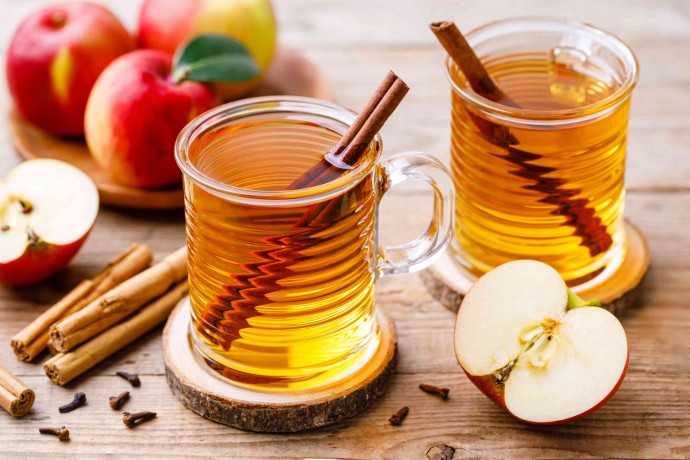 This typical hot tea gets a fall flavored twist with cloves, apple juice, and cinnamon – simple and delicious! This Autumn Spiced Apple Tea brews on the stove and then gets combined with apple juice along with whole cloves and cinnamon sticks. I think I was highly underestimating how delicious tea is and how wonderfully refreshing a hot cup of tea can be on a chilly day!
Not only will you have a hot cup of delicious fall flavored tea – your entire house will smell absolutely amazing! One batch makes two servings, but this can easily be doubled or tripled (or more) if you're serving a crowd. Keep it warm in a slow cooker with a ladle for a wonderful warm party drink that your guests will go crazy for!
Ingredients:
1 cup water
4 whole cloves
2 cinnamon sticks
2 tea bags
1 cup unsweetened apple juice
2 packets Pure Via sweetener
4 apple slices