Potato Wedges in the Microwave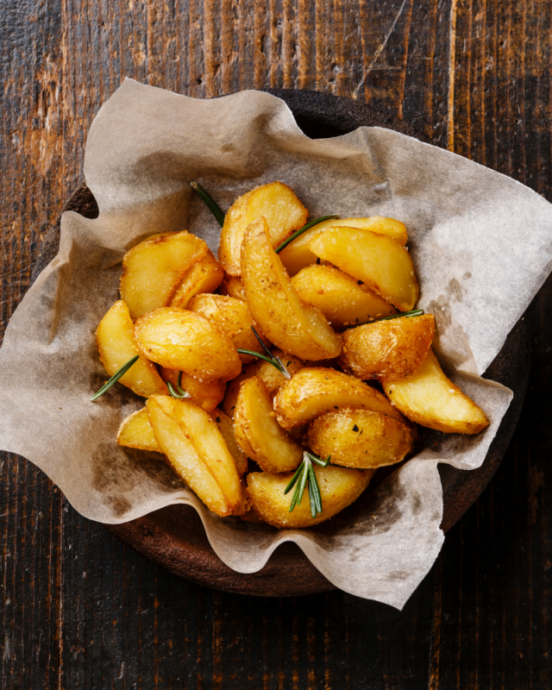 If you have a craving for French fries, but want something healthier that comes together in no time, these microwaved potato wedges are the perfect solution! Make them in 10 minutes for a perfect side dish or great snack. Yes potatoes can be snacks!
I love using this recipe as a side dish during the week to go along with hot dogs, hamburgers, and salads. Once thing I love doing is actually topping my salad with potato wedges, which sounds like the opposite thing you're supposed to do when eating a salad, but trust me it's good! When you have a potato or two sitting on the counter begging to be cooked, but a baked potato doesn't sound good, try this easy microwave recipe! Everybody loves them!
Ingredients:
2 medium potatoes
2 tbsp olive oil
1/2 tsp garlic powder
1/2 tsp ground paprika
1/2 tsp Italian seasoning
1/2 tsp salt
Parmesan cheese to taste