Grilled Chicken Drumsticks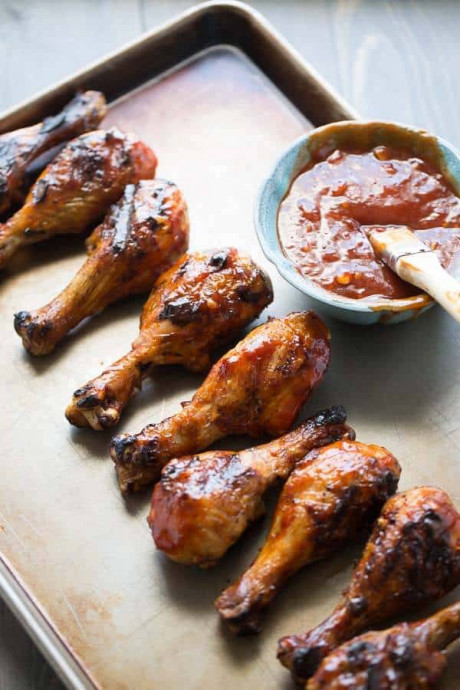 These grilled chicken drumsticks are smokey, sweet, and delicious to eat!
Packed with a little spice and covered in BBQ sauce these drumsticks are perfect right off the grill! Chicken breasts and chicken wings taste so good on the grill. These grilled chicken drumsticks taste just as delicious, especially since they are smothered in a rich and bold chili garlic bbq sauce. This is the same sauce I used on my ribs; it's spicy and sweet all at the same time. It is a versatile sauce that works well with pork, steak, and chicken. These grilled chicken drumsticks are so finger-licking, lip-smacking good. Keep the wet wipes handy, this recipe is a keeper!
This recipe is super simple and easy to follow along with making it perfect for anyone to make. The steps are minimal and so is the effort needed. You're going to love these charred and smothered legs because they are so tender and flavorful in every juicy bite! Serve these grilled chicken legs any day of the week and they're always sure to be a huge hit.
Ingredients:
3 lbs chicken drumsticks
1 teaspoon salt
1/2 teaspoon pepper
1 teaspoon olive oil
1 small shallot, chopped
4 cloves garlic, minced
1 cup ketchup
1/4 cup Sambal Oelek
1/4 cup brown sugar
2 tablespoon cider vinegar
3 tablespoons honey
1 teaspoon Worcestershire sauce