Sourdough Bagels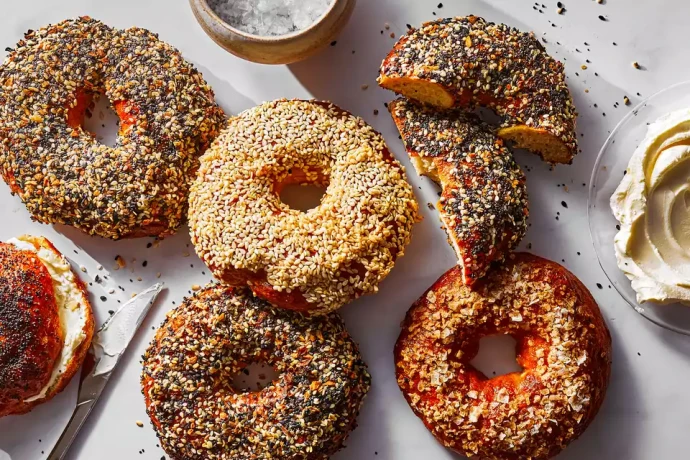 These naturally leavened sourdough bagels are a nice change from the traditional recipe that uses yeast. They have a mild tang and chewy texture that can only come from old-world bread-making methods and are a fun way to use your sourdough starter.
Although not a difficult process, these sourdough bagels do take more time to make than regular bagels; plan to allow the bagel dough to rest several times and rise overnight in the refrigerator. If you want bagels that have a more tangy flavor, try leaving the dough in the refrigerator for an extra day or two before you poach and bake them. Generally, the longer and cooler the fermentation, the more the dough will develop that characteristic acidity.
Feel free to top the bagels with sesame seeds, poppy seeds, everything bagel seasoning, or coarse salt before baking. It is best to use a kitchen scale for this recipe since the ingredient measurements are by weight as this is the most accurate when baking.
Ingredients:
110 grams sourdough starter
165 grams water
330 grams bread flour
25 grams honey
8 grams sea salt
1 tablespoon baking soda
Sesame seeds, poppy seeds, everything bagel seasoning, and coarse salt, optional