Sausage Breakfast Casserole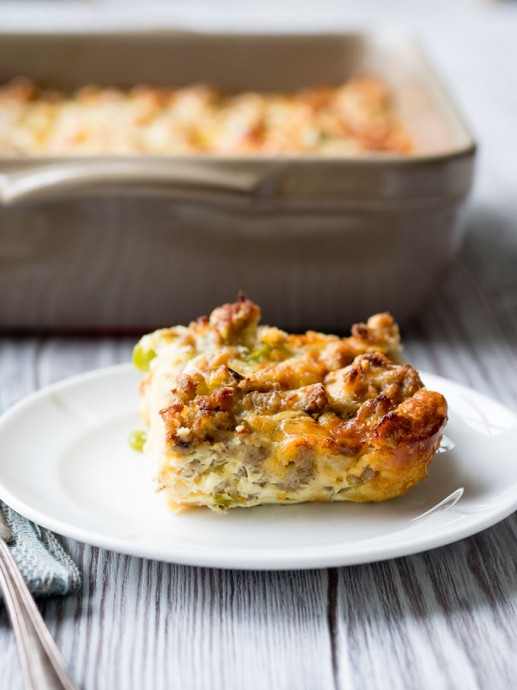 Are you looking for easy and quick breakfast recipes to feed a crowd?
Here's a hearty and filling Sausage Breakfast Casserole that the entire family will love. This casserole can feed 8-12 people, depending on how you cut it. It's loaded with sausage, egg, and cheese for a hearty breakfast. Prepare this easy breakfast recipe the night before and impress your guests. There are so many occasions when this delicious, easy Sausage Breakfast Casserole would be welcomed. This delicious breakfast casserole is put together the night before you're going to make it.
All you have to do the morning you're going to serve it, is bake it off. There are so many occasions where this would be a welcome breakfast treat. A weekend breakfast so mom can enjoy the morning without being rushed. A holiday breakfast, for stay over guests. Breakfast for dinner, one of our favorites! Let's take a peek at just how easy it is to put together!
Ingredients:
8 slices Italian bread cut into cubes
1 pound pork sausage hot or regular flavor
2 cups grated sharp cheddar cheese
1/2 cup green peppers chopped
1/2 cup red peppers chopped
1 medium onion chopped
10 large eggs
2 cups whole milk
2 teaspoons dry mustard
salt and pepper to taste